Between Myself And Them: Stories of Disability and Difference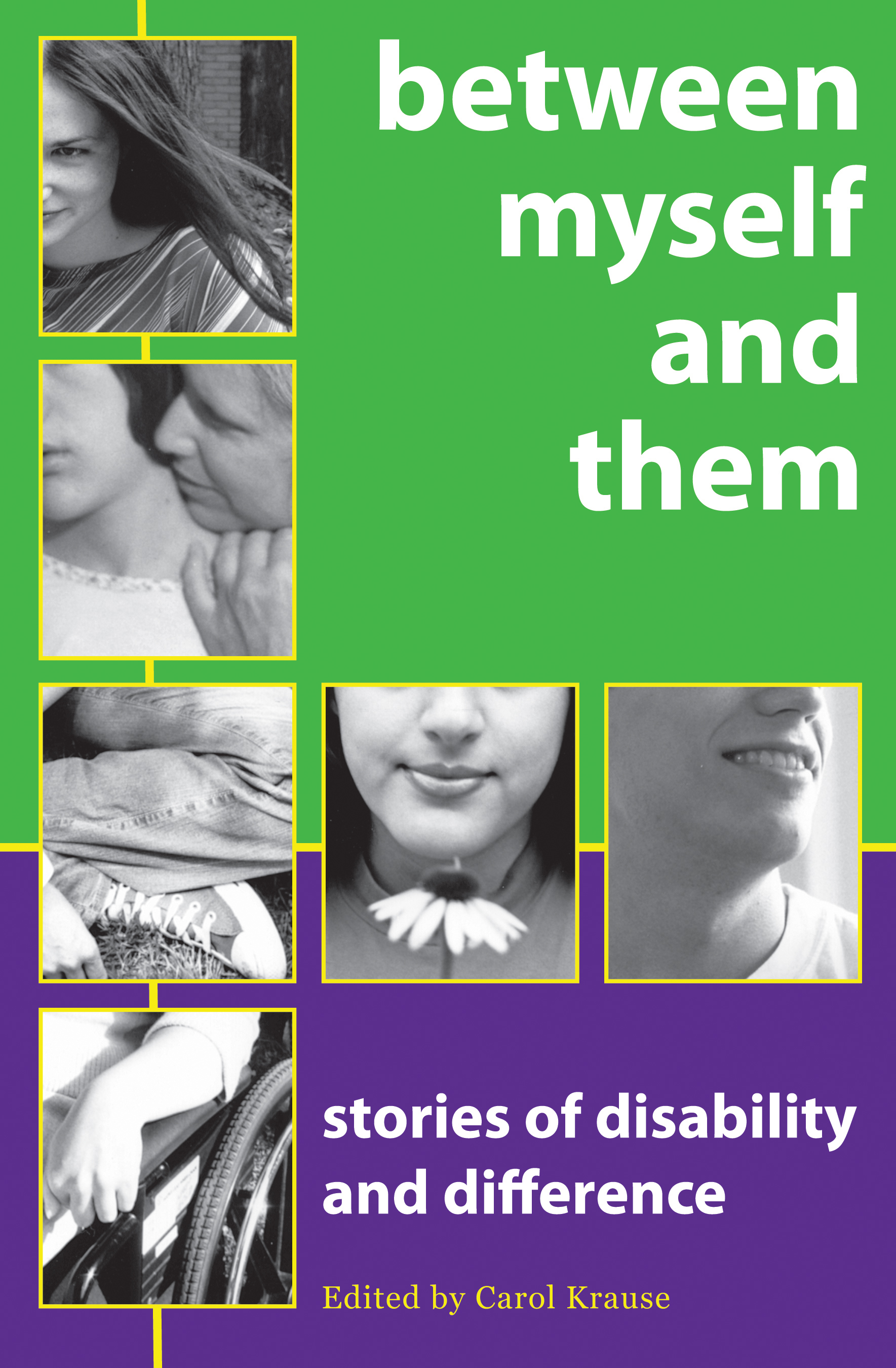 Between Myself And Them: Stories of Disability and Difference
By Carol Krause
For the first time, adults in their 20s share their real experiences living with disability... This collection of first-person narratives and dialogues is grouped into sections pertaining to different aspects of the writers' lives, including education and work, family and relationships, health and wellness, self-image and sexual relations and includes photographs of the contributing authors.
Between Myself and Them is a rich and diverse set of stories that challenge a homogeneous interpretation of a group of individuals who are sometimes collectively referred to as "the disabled." This book is a valuable resource for families, educators, libraries, community groups, and health and wellness professionals.
About the Author
Carol Krause has long been involved as an activist in the disability rights movement. She was Chair of Students for Barrier-Free Access at University of Toronto and has done presentations on accessibility issues at university conferences. She continues to develop her knowledge of disability issues at Osgoode Law School, Toronto. This is her first book.
Product Information
Release: October 18, 2005

$18.95 Paperback

222 Pages

6 x 9

Nonfiction

ISBN: 9781896764993
Praise for Between Myself And Them
"I work at a children's rehabilitation centre called KidsAbility in Waterloo. The essays in this collection are full of insight and I could hardly wait to get more copies to give to others at our Centre." - Janet Speight, MD