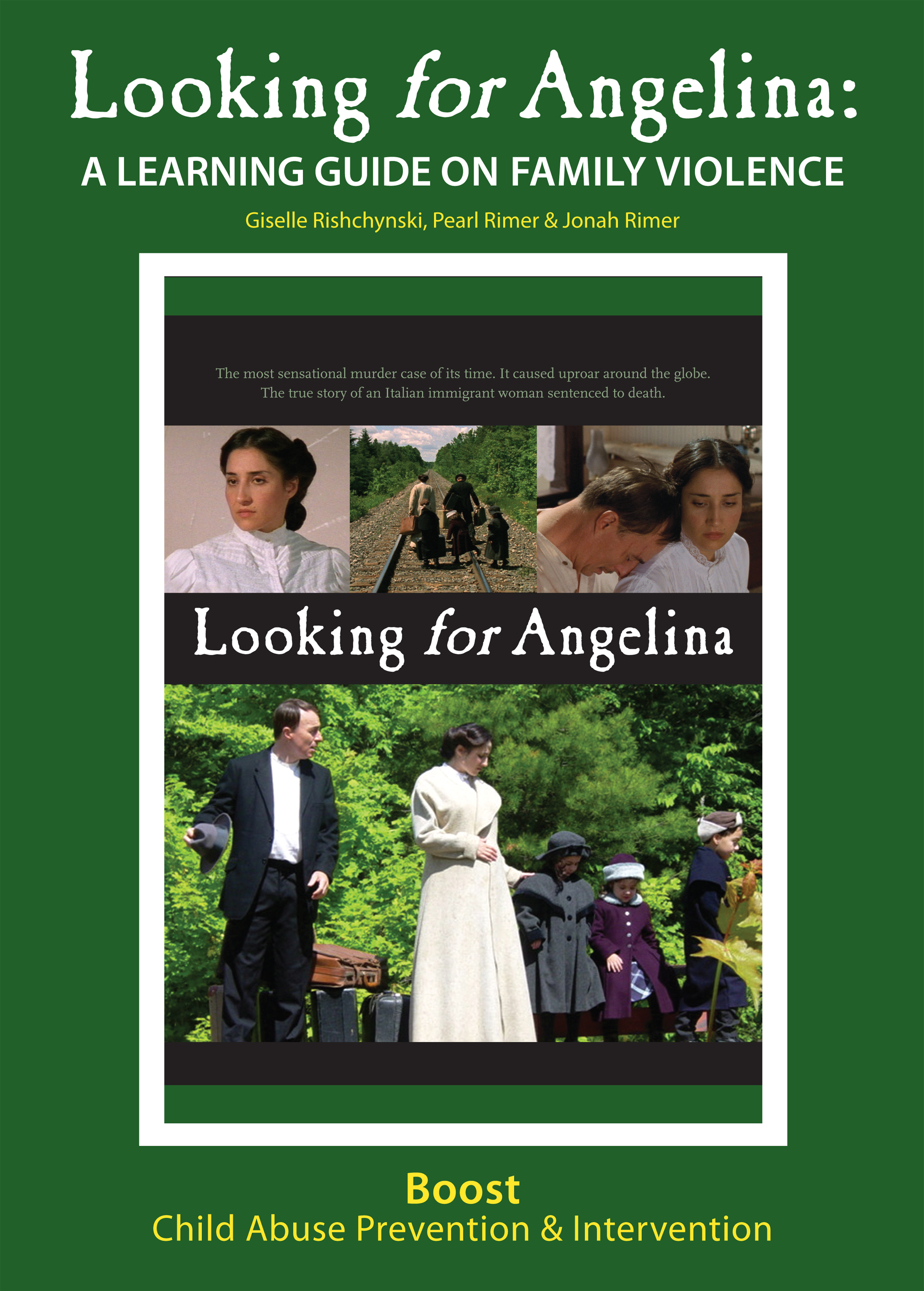 Looking for Angelina
DVD with accompanying guide by Boost Child Abuse Prevention and Intervention.
Set in 1911, the award-winning film Looking for Angelina is the story of Angelina Napolitano. An Italian immigrant, she killed her husband after years of abuse at his hands. Her community of Sault Ste. Marie, Ontario was up in arms and sentenced the mother of four to hang after a three-hour trial. When the news spread around the world, hundreds of thousands of people petitioned Canada's Justice Minister demanding Angelina's release.
The film, written by Alessandra Piccione and Frank Canino and directed by Sergio Navarretta, explores the story of this young woman and what happened to her and her children after the trial. The accompanying guide will explore ways of dealing with the problems of family violence and its origins.
An extraordinary package for teachers and facilitators about a problem that is present in millions of families today.
About the Author
A community based agency and formerly known as the Toronto Child Abuse Centre, Boost is committed to the promotion of violence free environments for children and youth. They develop and deliver programs and services for children, youth and their families; provide information to the community about child abuse and how to respond; conduct research to ensure that our programs are the best they can be.
Product Information
Release: October 1, 2008
$75.00 Paperback + DVD
114 Pages
8.5 x 11
Nonfiction
ISBN: 9781897187548