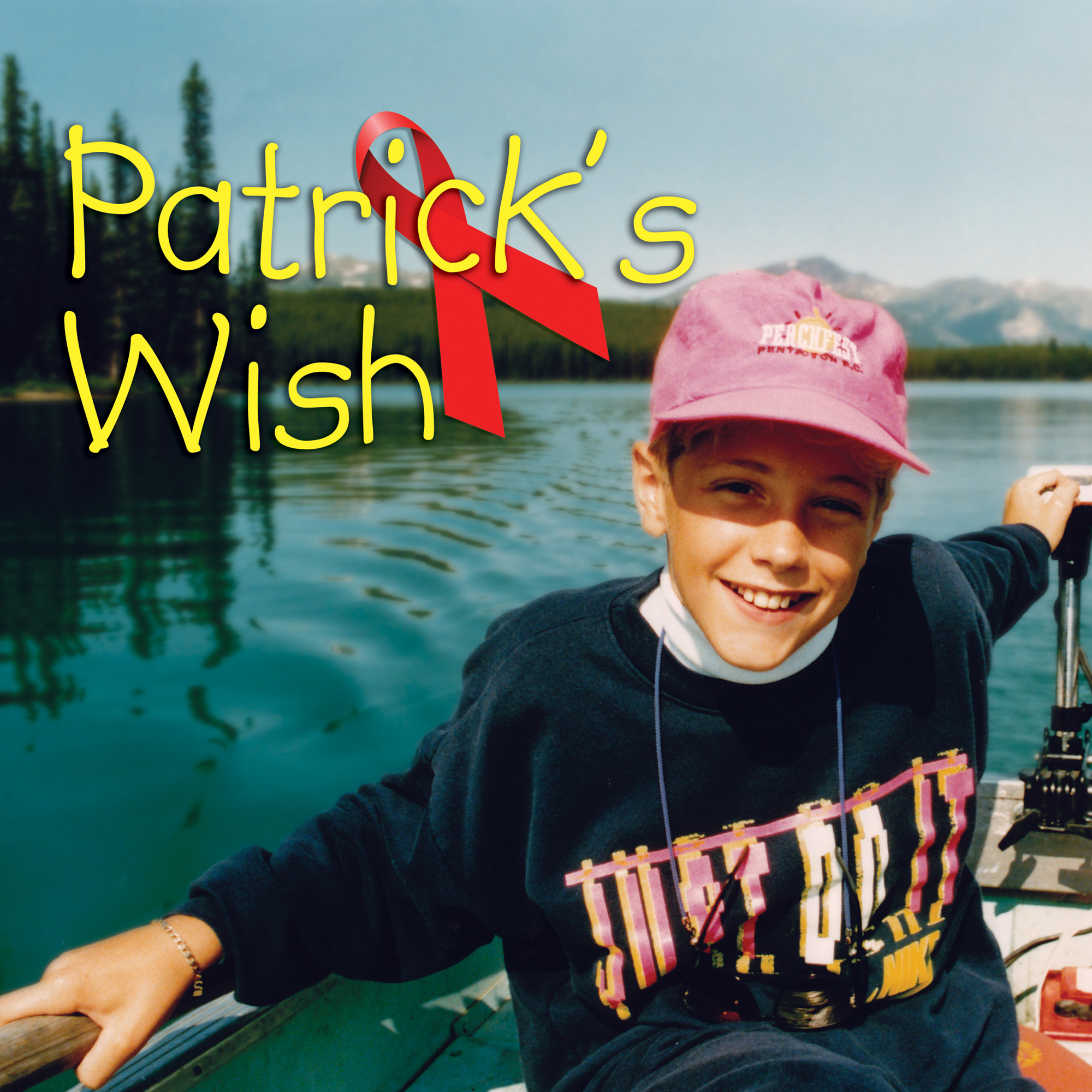 Patrick's Wish
By Karen Mitchell with Rebecca Upjohn and with photographs by Patrick4Life
This is the true story of Patrick's wish...
Lyanne's older brother Patrick was full of life and fun, a friend as well as a brother. When she was old enough to understand, Patrick told her that he was sick. He was HIV positive, which meant he had a virus in his blood that one day would turn into a disease called AIDS, which was even more serious.
Lyanne knew that Patrick's sickness meant that he needed his family and friends more than ever. But what Patrick showed her and everyone else around him was that he had so much to give. He had a wish for the world, and while he was alive he worked hard to make it happen.
Patrick knew that there are many other people in the world like him. His wish was that we should all learn about HIV and AIDS, and that one day we would find a cure. Let's make Patrick's wish come true.
Find out more at Patrick4Life (P4L): www.p4l.ca
About the Author
Karen Mitchell is the mother of two beautiful daughters and is the baby of nine children. Her mother Alice created the love of story telling in her by sharing classic stories each evening around the dinner table. She has published seven books for young readers and is an elementary school principal. Even though she never met Patrick Fortin she views him as one of bravest men she has ever heard about. Patrick is her role model for believing that wishes can come true.
About the Author
Rebecca Upjohn has worked as an architectural photographer, sheep farmhand, bookstore helper, and more recently a writer and film producer for an independent short film for children called The Go Cart. Rebecca lives in Toronto with her husband, Don and their two sons, Harris and Emmett. The author of the picture books Lily and the Paper Man, The Secret of the Village Fool, and Patrick's Wish, she is interested in characters who reach out to help others. She divides her time between New Hampshire and Ontario.
Product Information
Release: March 1, 2010

$7.95 Paperback

24 Pages

8.5 x 8.5

Children's Nonfiction Picture Book

Ages 8-10 / Grades 3-5

Guided Reading: P

ISBN: 9781897187708
Subjects
Character Education
> Courage
> Empathy

Health & Phys Ed
> Dealing with Illness
> Death & Dying
Praise for Patrick's Wish
"Patrick's Wish is an attractive, well designed, colourful, and informative book.... The narration although simple, emphasizes how people with an illness are just like anyone else. It puts a human face on an awful disease. The book also gives factual information about HIV/AIDS, and dispels many myths.... highly recommended for both schools and public libraries." - Resource Links
"Patrick's Wish ends with a list of 9 important things Patrick would want the reader to know about HIV and AIDS. These 9 simple statements constitute the most effective AIDS-HIV awareness education effort for elementary age children to date." - The Midwest Book Review
"Mitchell and Upjohn aim to cultivate tolerance and curb ignorance of HIV/AIDS, and in 24 pages they do so admirably." - Counterpoise