Yeny and the Children for Peace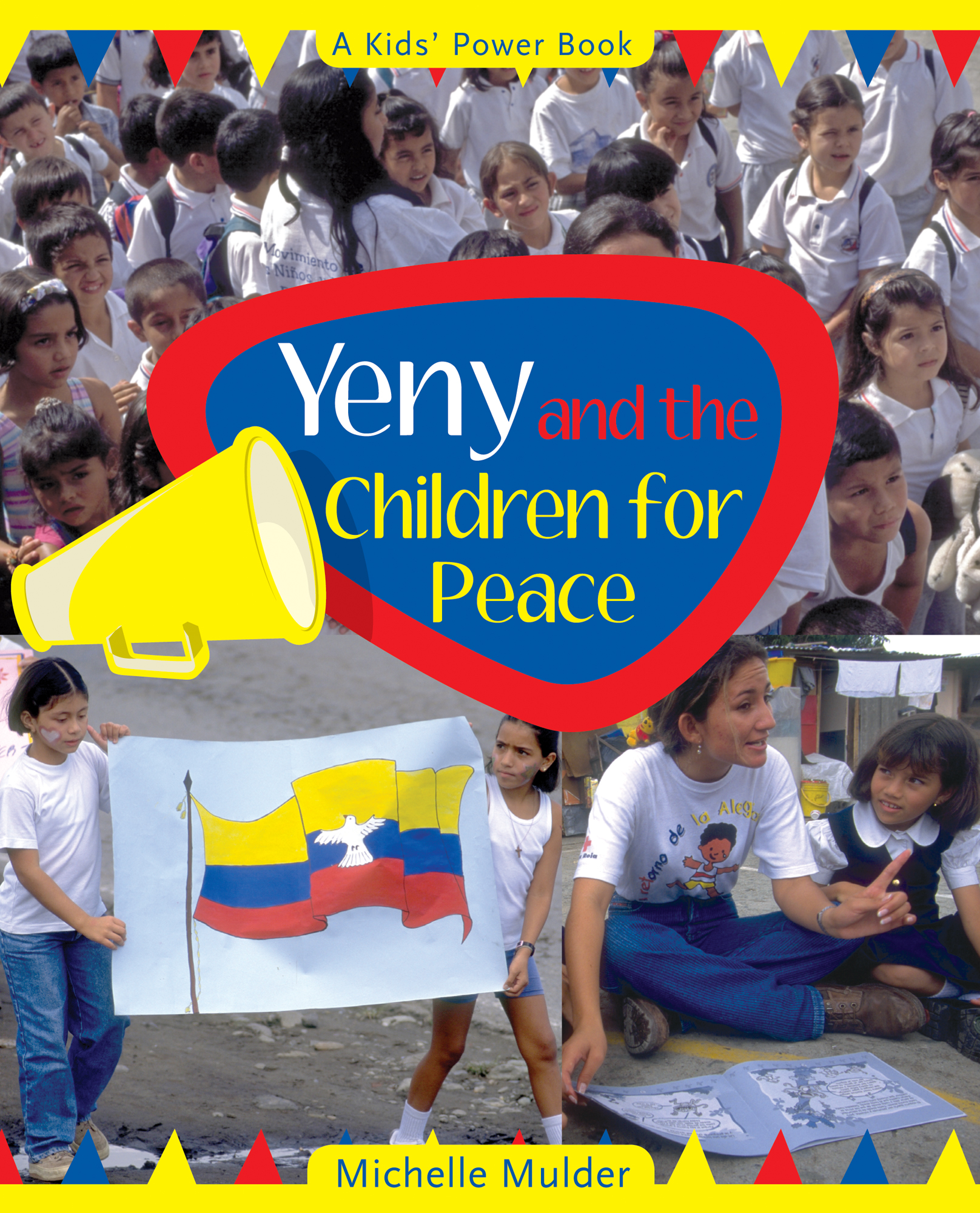 Yeny and the Children for Peace
By Michelle Mulder
What weapon can children use to fight violence? A vote for peace!
Yeny and her family have escaped from the violence in their mountain village in Colombia to live in the city. But danger remains all around her — from groups of armed men who have kidnapped her uncle to a scary bully at school. Yeny feels powerless until her new friends decide to organize a peace carnival. Before long, the peace movement has attracted young people from across the country, and they decide to hold a national vote for peace.
Inspired by the Colombian Children's Movement for Peace - on October 25, 1996, millions of kids throughout Colombia held a vote that resulted in one full day with no bombs, shootings, or kidnappings. The group has been nominated every year since then for the Nobel Peace Prize.
About the Author
Michelle Mulder is passionate about books, bicycles, children, and chocolate. This is her third book for children. She has lived in Halifax, Montreal, and Vancouver. She and her husband are now living happily in Victoria, B.C.
Product Information
Release: September 1, 2008

$14.95 Paperback

188 Pages

6.5 x 8

Children's Nonfiction

Ages 9-13 / Grades 5-8

Guided Reading: V

ISBN: 9781897187456
Subjects
Character Education
> Strong Female Characters

History & Social Studies
> Global Cultures
> Government & Citizenship
> Social Justice
Praise for Yeny and the Children for Peace
"Highly readable in style, authentic in detail and tough to put down. The fiction-based-on-fact approach, which uses a lively young character to whom preteens will easily relate, is a perfect way to engage interest and initiate discussion." - CM: Canadian Review of Materials
"A moving story that will motivate children, highly recommended." - The Midwest Book Review