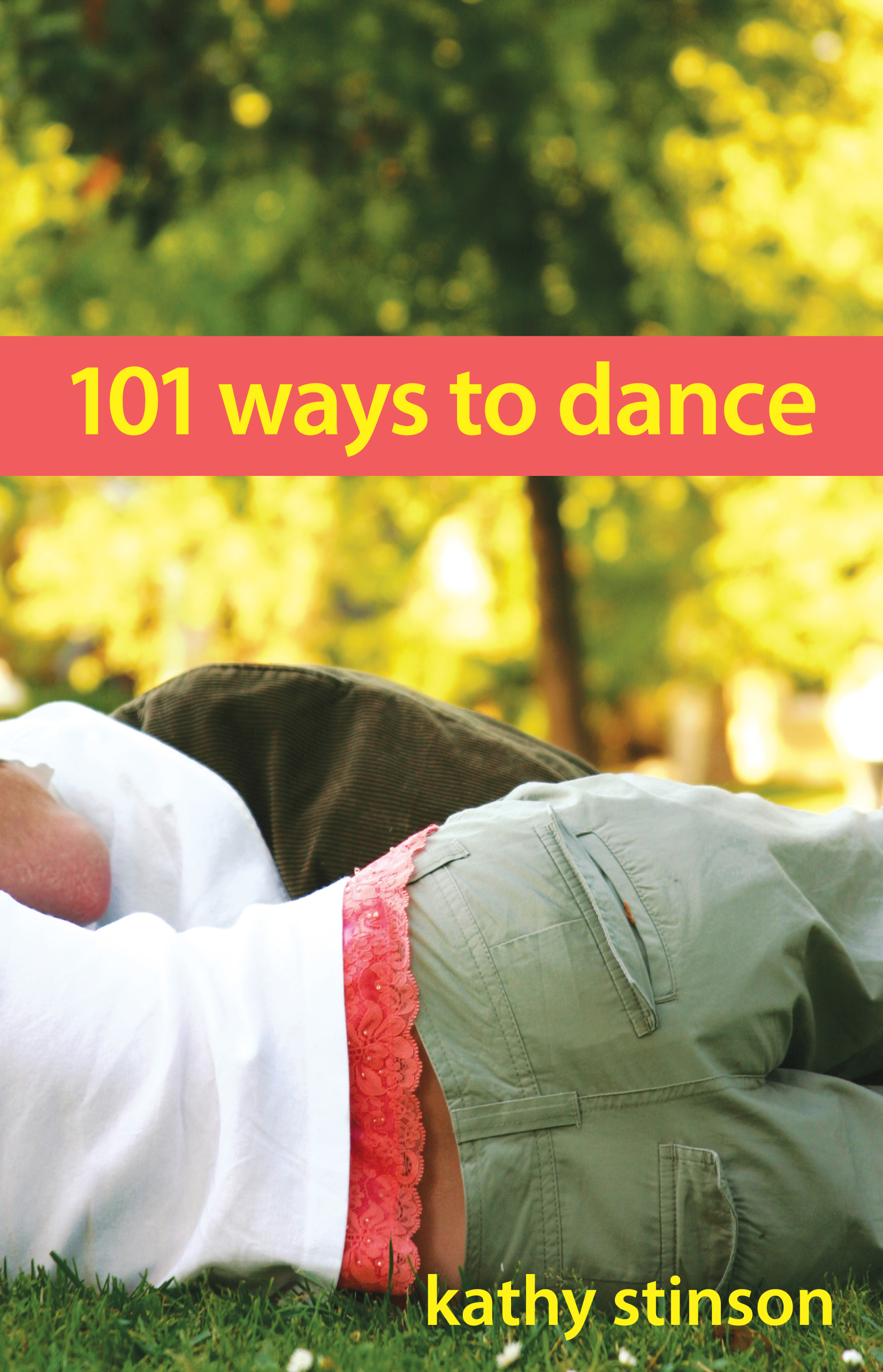 101 Ways to Dance
By Kathy Stinson
What if you lusted after someone you shouldn't?
What if you wanted to touch someone that you couldn't?
And then... what if... you did?
These are just some of the steamy questions that the teens in this book have to deal with. Meet Jenn, who "pretends" passion to satisfy a best friend during their backyard sleepover. There's Joel, who finds a chance for first (and maybe last) lust in a terminal cancer ward. Don't forget Susan, who wonders if the new girl in town wants to check out more than just the waves on the beach.
Filled with love, longing and more, these tales show that there are just as many ways to desire as there are to dance...
About the Author
Kathy Stinson has published more than 30 titles—picture books, young adult novels, historical fiction, short stories, biography, and other nonfiction. She is a mother, stepmother, and grandmother; CNIB and CODE volunteer; and member of CANSCAIP and TWUC. Kathy is the author of 101 Ways to Dance—a Canadian Library Association YA Book of the Year nominee—and Highway of Heroes, a Silver Birch nominee. Kathy lives in Rockwood, Ontario with her partner, Peter Carver.
Product Information
Release: September 30, 2006

$10.95 Paperback

152 Pages

5.5 x 8.5

Teen Fiction

Ages 12-18 / Grades 9-12

Guided Reading: Z+

ISBN: 9781897187104
Subjects
Character Education
> Strong Female Characters

Language Arts
> Short Stories

Health & Phys Ed
> Teen Sexuality

Reflecting Diversity
> LGBTQ
Awards for 101 Ways to Dance
2007 Canadian Library Association Young Adult Book of the Year Award Finalist

2006 Ontario Library Association "Best Bets" - Top Ten Young Adult Books of the Year
Praise for 101 Ways to Dance
"Exudes promise, and it delivers! Each story is simply as beautiful as the one before." - Canadian Children's Book News
"This book will appeal to older teenage readers of both sexes who are making choices about their own sexuality." - Resource Links