A Partisan's Memoir: Woman of the Holocaust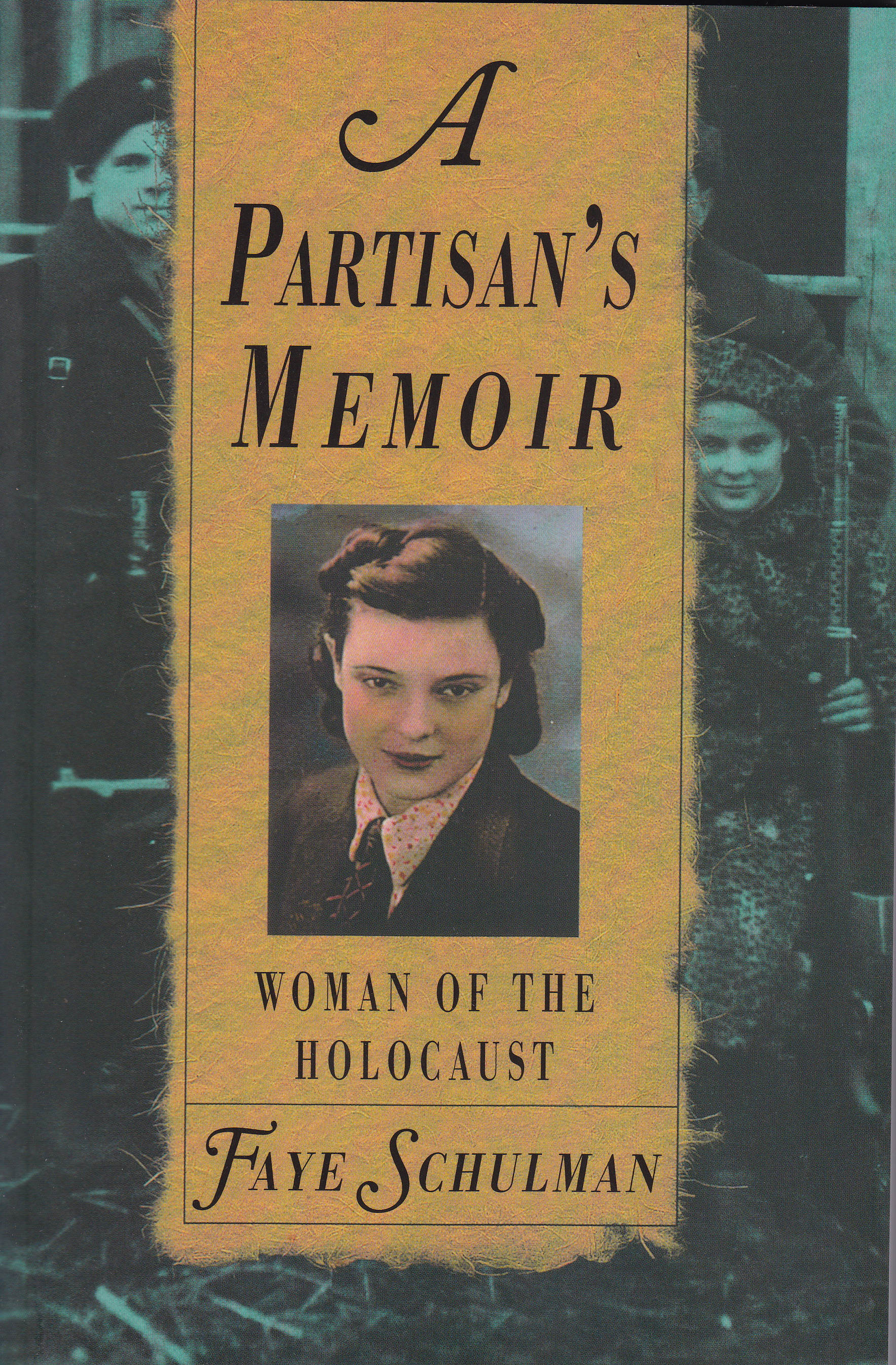 A Partisan's Memoir: Woman of the Holocaust
By Faye Schulman
An unforgettable story of heroism, hardship, and resistance...
Faye Schulman was an ordinary teenager when the Nazis invaded her town on the Russian-Polish border. She had a large, loving family, good friends and neighbours, most of whom were lost soon after the horrors of the Holocaust began. But Faye survived, and the photographs she took testify to her experiences and the persecution she witnessed.
Decorated for heroism, Schulman tells an extraordinary story not just of survival but of struggle and resistance against oppression. In this amazing book Schulman talks about escaping from the Nazis, finding a partisan unit and proving her worth. The photographs she took speak eloquently of her experience of surviving for years in the woods with the partisans. There she learned to nurse the ill and wounded, and took up arms against those who had decimated her world.
About the Author
Faye Schulman lives near Toronto part of the year and in the United States the rest. A mother and grandmother who lectures extensively about her experiences during the war, she has been decorated by the Russian, American and Canadian governments. Her photographs are on view in The Holocaust Memorial Museum in Washington, as well as in exhibits throughout the world.
Product Information
Release: October 26, 1995

$19.95 Paperback

232 Pages

6 x 9

Adult Nonfiction

ISBN: 9780929005768
Praise for A Partisan's Memoir
"A truly remarkable book." - The Jewish Tribune
"An amazing book." - CBC Radio