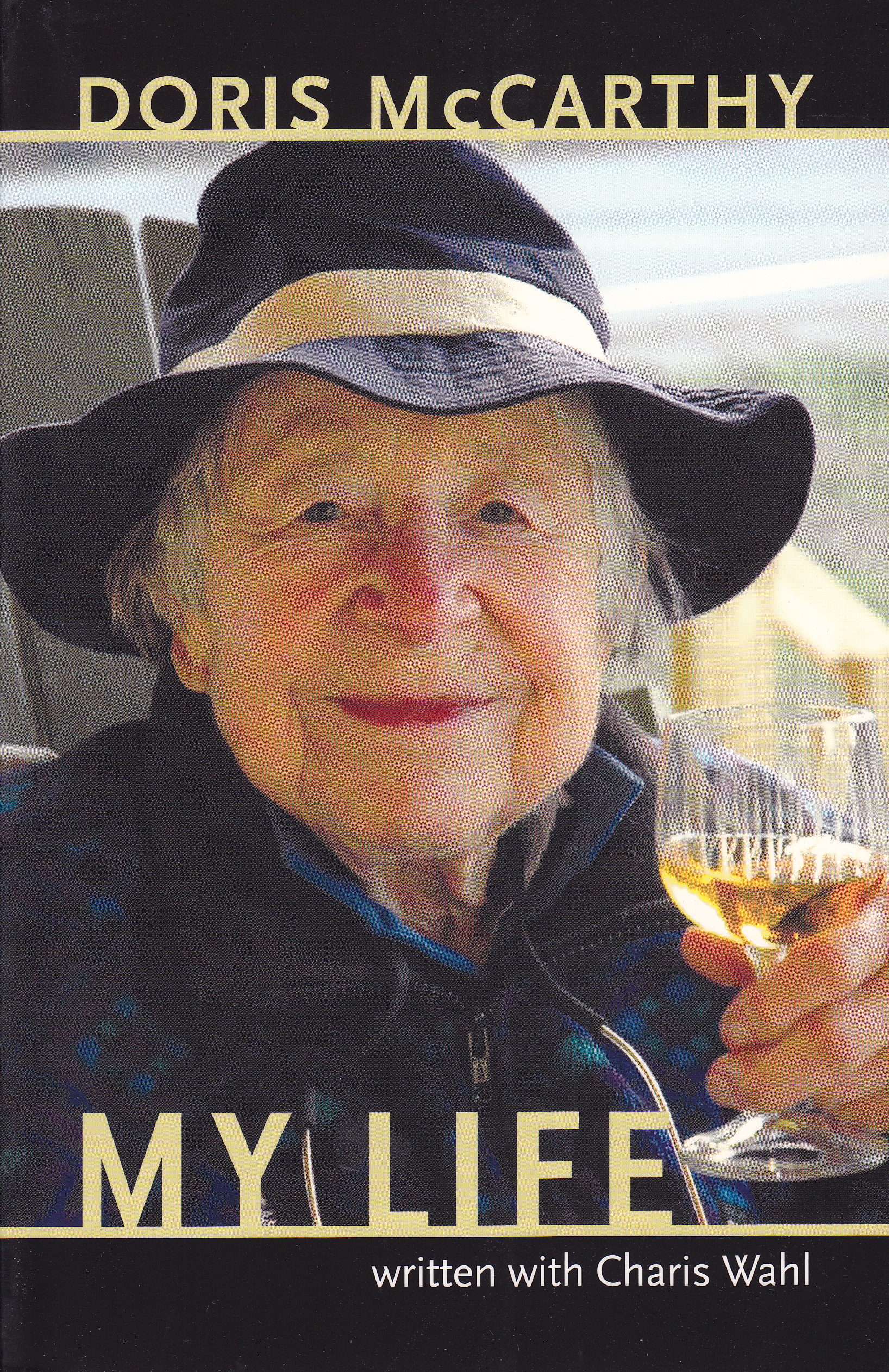 Doris McCarthy: My Life
By Doris McCarthy with Charis Wahl
"...filled with delightful stories of her rich life and extensive travels, this is an essential addition to Canadian, artistic and women's history" - The Globe and Mail.
Doris McCarthy: My Life is a wonderfully frank look at a life lived within beauty and without regret. McCarthy's sense of artistry, transmitted over a sixty-year painting career, celebrates multiple beauties - of nature, of relationships, and of everyday life.
Still, McCarthy encountered difficulties along the way, including an estrangement from her mother, a painful affair with a married man, and long years of working overtime to fulfill her dreams. This memoir marries the best of McCarthy's previous writings with exciting new material and traces a compelling woman's life from energetic early girlhood to reflective old age.
About the Author
Doris McCarthy was a great painter who produced an unparalleled body of work, was the first woman President of the Ontario Society of Artists, taught some of Canada's most distinguished creative people, and was a mentor for many artists. A key figure in this Canada's art scene since the 1920s, McCarthy experimented with, and contributed to, major art developments throughout the 20th century.
Product Information
Release: October 31, 2006

$19.95 Paperback

254 Pages

5.5 x 8.5

Adult Nonfiction

ISBN: 9781897187166