Found Treasures: Stories by Yiddish Women Writers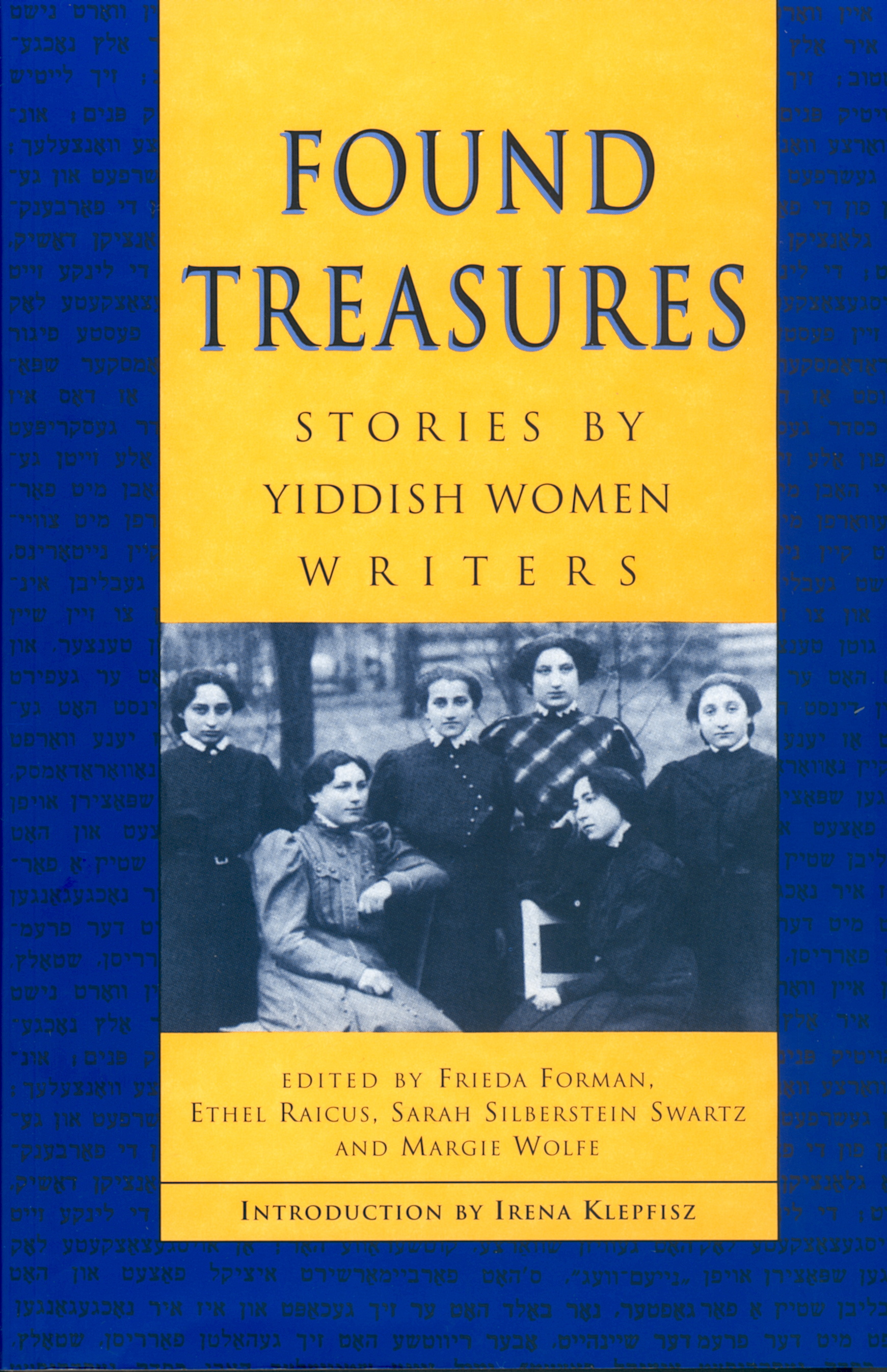 Found Treasures: Stories by Yiddish Women Writers
Edited by Ethel Raicus, Frieda Forman, Sarah Silberstein Swartz, and Margie Wolfe
The first of its kind, this anthology showcases women's writing previously available only in Yiddish. A book of voices from an almost forgotten female heritage, it features eighteen writers who speak powerfully of the events that shaped their lives: the daily fabric of life in Europe; the struggle from which new lives in North America, Palestine and then Israel were forged; the terror and challenge of survival during the Holocaust and its aftermath.
About the Editors
Sarah Swartz was editor-in-chief of Jewish Women in America: An Historic Encyclopedia. Her other books include Found Treasures and Bar Mitzvah. Born in Germany and raised in the United States, she lives in Toronto where she works as a freelance editor and writer.
Frieda Forman helped establish the Women's Educational Resources Centre at the Ontario Institute for Studies in Education and continues to research and translate the works of important but forgotten Yiddish women writers.
Product Information
Release: October 31, 1994

$24.95 Paperback

392 Pages

6 x 9

Adult Nonfiction

ISBN: 9780929005539
Awards
1996 Canadian Jewish Book Award Winner - Harry and Florence Topper/ Milton Shier Prize for Original Translation from Yiddish

Book-of-the-Month Club Selection
Praise
"This rich and important collection deserves to become part of everyone's library; and even more, of everyone's life." - The Jewish Outlook
"Found Treasures stands as a groundbreaking historical document." - NOW Magazine