From Memory to Transformation: Jewish Women's Voices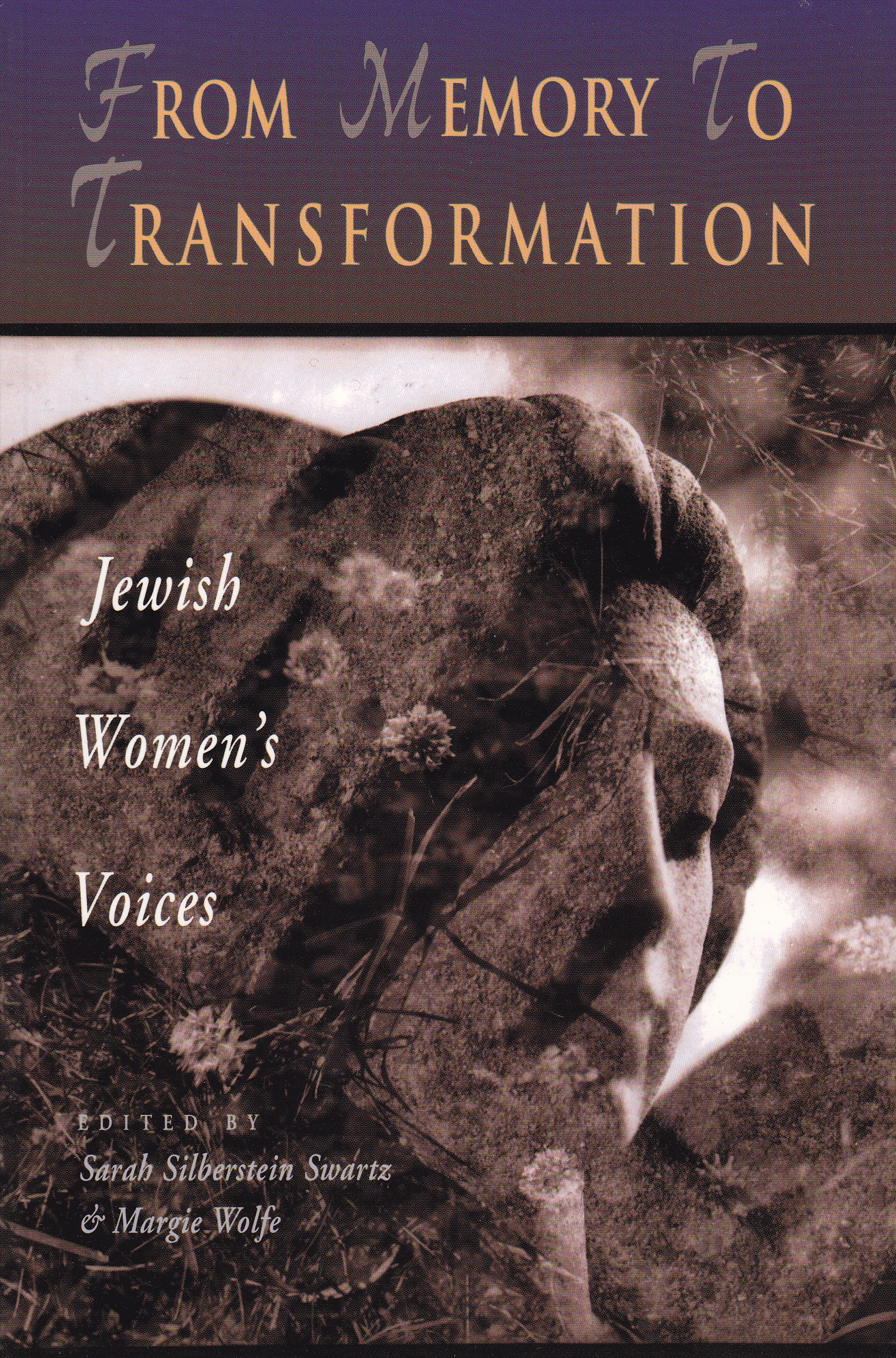 From Memory to Transformation: Jewish Women's Voices
Edited by Margie Wolfe and
Sarah Silberstein Swartz

 

Not satisfied by the established roles assigned to them, Jewish women have begun to uncover their history, religion and culture using tradition and memory to inspire and transform their lives. In From Memory to Transformation, women activists, rabbis, scholars, writers and artists explore the themes of Jewish women's history; feminism, activism and social change; religion, ritual and spirituality; personal identity; and Jewish women's creativity. By editors of the prize-winning Found Treasures: Stories by Yiddish Women Writers, this compelling collection aims to define the ties that bind our past, present and future.
About the Editor
Working in feminist book publishing for more than thirty years, Margie Wolfe has also written Women Studies guides and has co-edited several book collections including Found Treasures, Still Ain't Satisfied and No Safe Place: Violence Against Women and Children. She and three other women founded Second Story Feminist Press in 1988.
About the Editor
Sarah Swartz was editor-in-chief of Jewish Women in America: An Historic Encyclopedia. Her other books include Found Treasures and Bar Mitzvah. Born in Germany and raised in the United States, she lives in Toronto where she works as a freelance editor and writer.
Product Information
Release: November 10, 1998

$19.95 Paperback

308 pages

9 x 6

Adult Nonfiction

ISBN: 9781896764085
Awards
2000 Canadian Jewish Book Award Winner - Louis L Lockshin Memorial Prize