On the Edge: Women Making Hockey History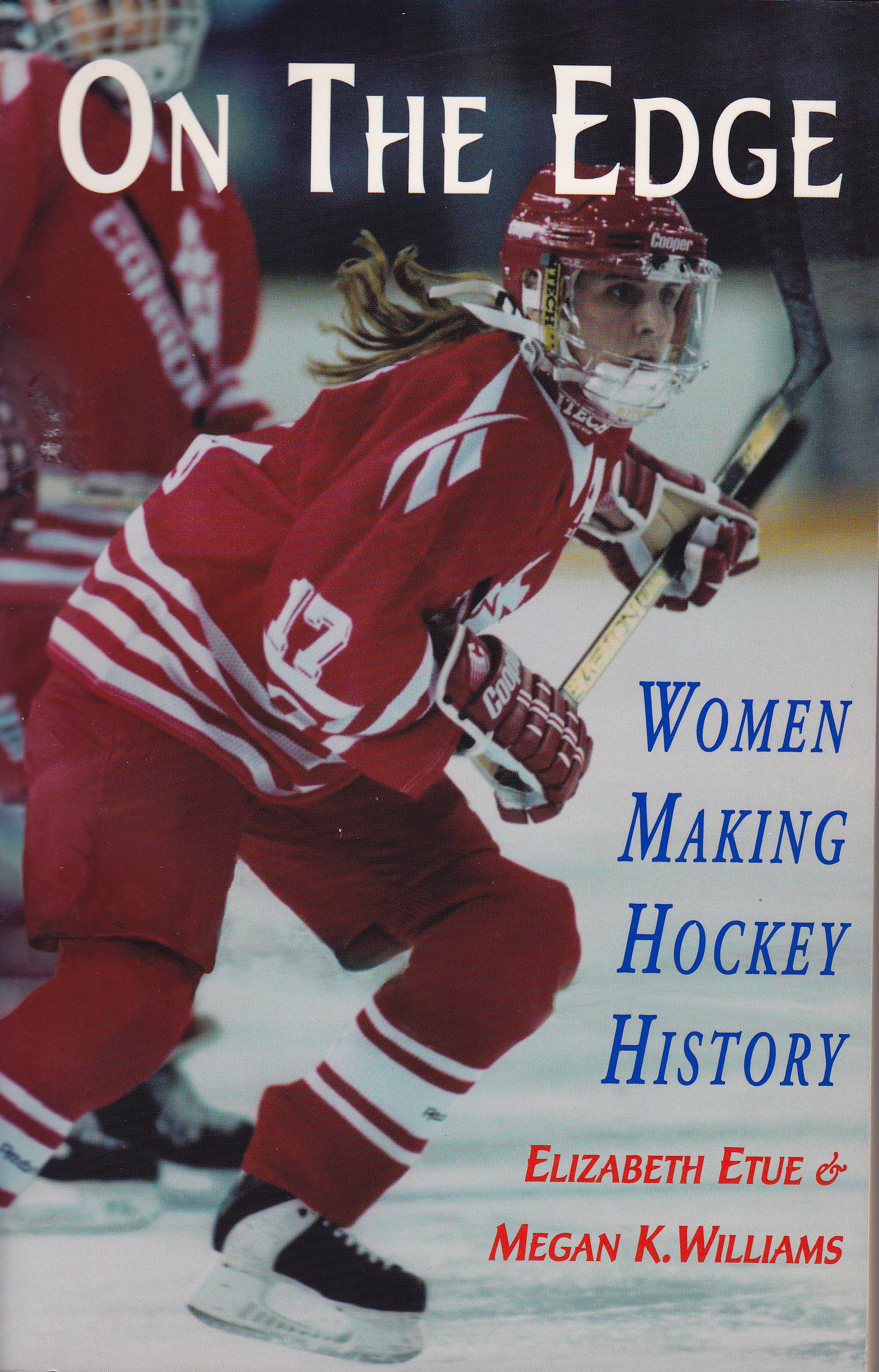 On the Edge: Women Making Hockey History
By Elizabeth Etue and Megan K. Williams
The acceptance of women's hockey into the 1998 Olympic Games accelerated the groundswell of interest in this highly-charged competitive sport. Despite the enormous popularity of women's hockey, players from around the world still confront intolerance and prejudice.
Using personal accounts from star players (including Manon Rheaume - the only woman to have played in a National Hockey League game), interviews with sport insiders and photographs, On the Edge provides a dramatic look into the business and politics of women's hockey today.
About the Authors
Elizabeth Etue is the author of Hayley Wickenheiser: Born to Play. She is the writer and producer of Chasing the Dream, Women's International Hockey, a CBC documentary. She had a regular column in The Hockey News from 2005-2008 and has written for Canadian Women's Studies. She has lived in Vancouver, Whitehorse and Ottawa. She is currently working on an international women's hockey site launching in fall 2009.
An award-winning writer, Megan K. Williams received a Pulitzer Fellowship from the Columbia School of Journalism. The author of numerous articles and works of fiction, her education and writing career have taken her to Montreal, Italy and New York. She now lives in Rome with her partner and two children.
Product Information
Release: September 19, 1996

$18.95 Paperback

336 pages

6 x 9

Adult Nonfiction

ISBN: 9780929005799
Praise for On the Edge
A Book-of-the-Month Club Selection
"On the Edge is an engrossing history of the 100-year-old women's game as it has been suppressed, ignored, subverted, and now suddenly 'discovered.' The authors have sharp commentary on the old-boy network and the power of the NHL" - The New York Times
"Exciting... fascinating and controversial... brilliant ..." - Toronto Star