Astonishing Women Artists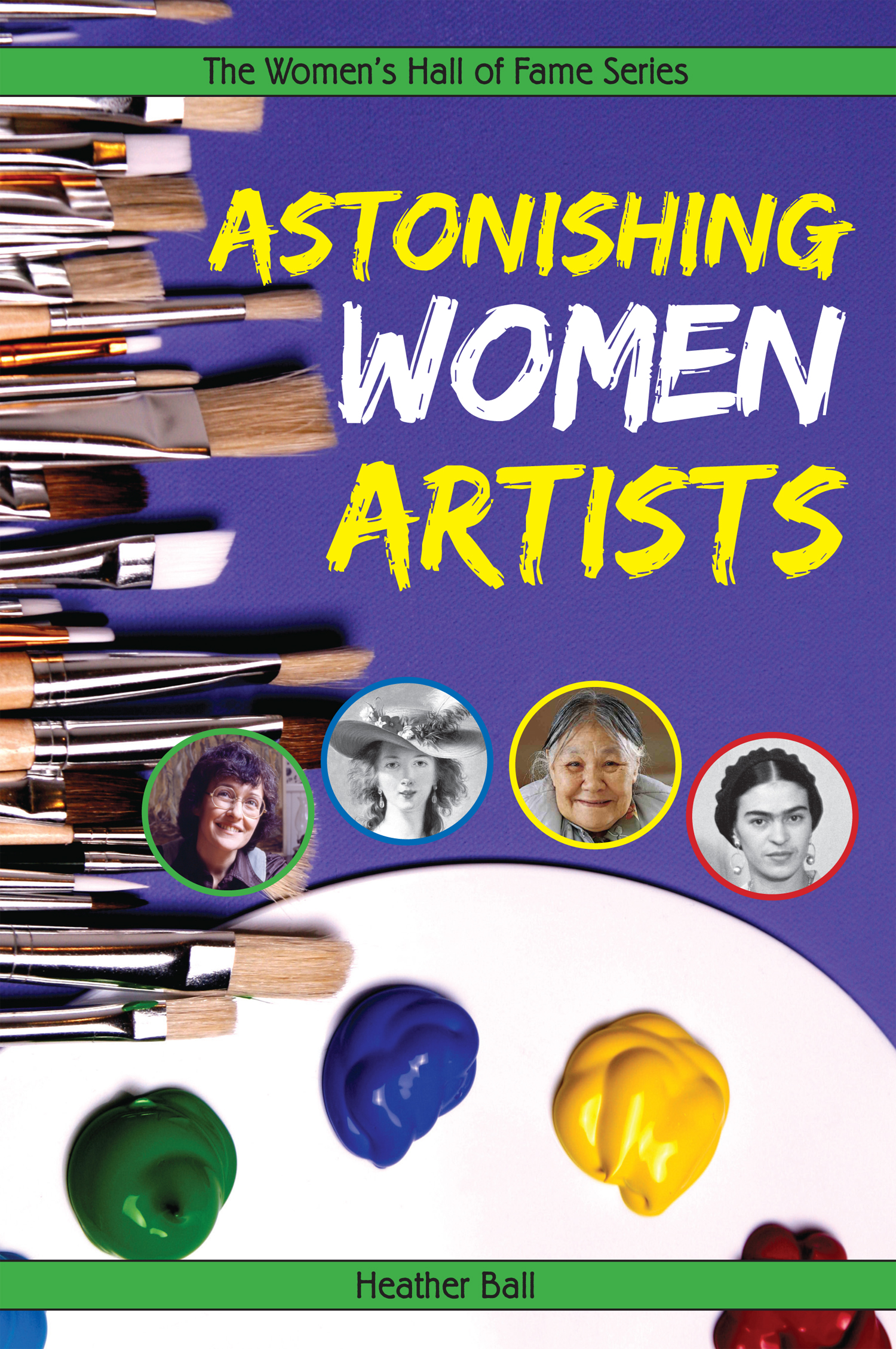 Astonishing Women Artists
By Heather Ball
Reflections of the world through the eyes of creative trailblazers.
Astonishing Women Artists profiles ten phenomenal women with a passion for art. Political, beautiful, and always springing from the heart, the paintings and sculptures of these creative trailblazers have made the world a better place, and encouraged generations of female artists to do the same. Discover the lives of women artists from the 16th century to the present day, such as the early feminist Artemisia Gentileschi; the adventurous Emily Carr; the flamboyant Frida Kahlo; and the brilliant Georgia O'Keeffe. These biographies are written in an accessible, engaging, and entertaining style that will inspire young readers to have the courage to explore their own creative sides.
About the Author
Heather Ball is a professional writer and editor. She has written three other books in the Women's Hall of Fame Series: Remarkable Women Writers, Magnificent Women in Music, and Great Women Leaders. She lives and works in Toronto.
Product Information
Release: April 1, 2007

$10.95 Paperback

120 Pages

6 x 9

Children's Nonfiction

Ages 9-13 / Grades 4-8

Guided Reading: X

ISBN: 9781897187234
Subjects
Character Education
> Strong Female Role Models

Language Arts
> Biography

The Arts
> Visual Art
Awards for Astonishing Women Artists
Named one of the Amelia Bloomer Project's 2009 Best Feminist Books for Young Readers - American Library Association
Praise for Astonishing Women Artists
"These 10 women forged their own paths, fending off struggles to be true to themselves and the art they created." - The Record (Kitchener-Waterloo)
"Each well-researched profile entices the reader to learn more about the intriguing woman, her life and her work." - Canadian Teacher Magazine
"An essential purchase for both elementary and middle school libraries." - Resource Links
The Women's Hall of Fame Series