Bobbie Rosenfeld: The Olympian Who Could Do Everything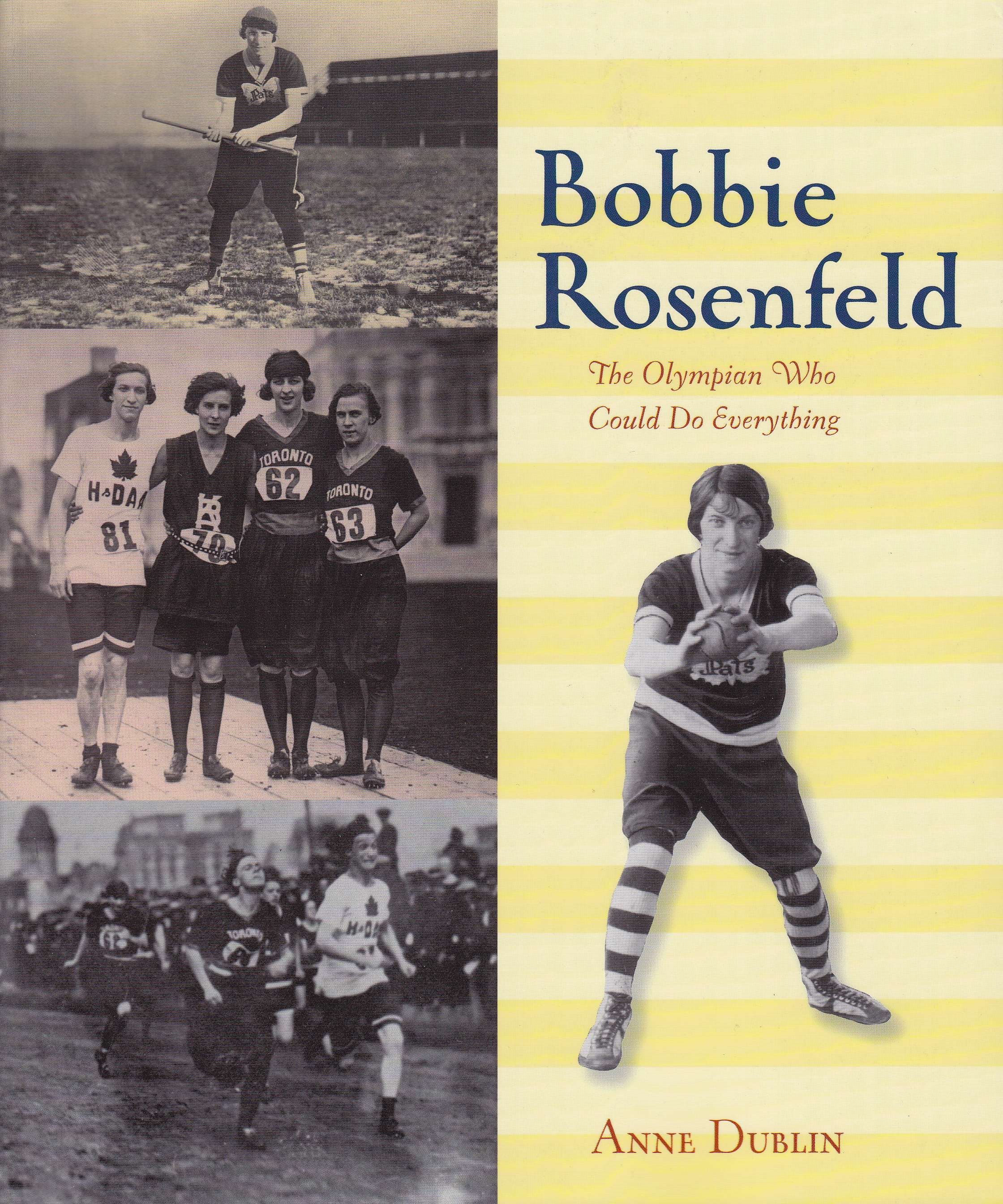 Bobbie Rosenfeld: The Olympian Who Could Do Everything
By Anne Dublin
Sportswriters and broadcasters in this country agree that Bobbie Rosenfeld may be Canada's greatest female athlete of the twentieth century.
A Sports Hall of Famer, Bobbie was born in 1904 in a small Russian town and came to Canada with her immigrant parents when she was less than a month old. Her love for all sports showed itself early. As a young girl she excelled in track and field, ice hockey, tennis, basketball and softball. At the 1928 Summer Olympics, held in Amsterdam, she won both gold and silver medals. But Bobbie Rosenfeld's popularity was due to more than her athletic brilliance, or later, her skills as a sportswriter with The Globe and Mail; she was admired for her strength of character - her decency, honesty and sense of fair play.
Bobbie Rosenfeld: The Olympian Who Could Do Everything is a great story for anyone, of any age. For young girls in need of role models, it is simply a must-read.
About the Author
Anne Dublin is a former teacher-librarian and award-winning author living in Toronto. She has written two biographies for Second Story Press—June Callwood: A Life of Action and Bobbie Rosenfeld: The Olympian Who Could Do Everything—as well as Dynamic Women Dancers, part of the Women's Hall of Fame series, and two children's historical fiction novels 44 Hours or Strike! and The Orphan Rescue.
Product Information
Release: April 14, 2004

$14.95 Paperback

152 Pages

7.5 x 9

Children's Nonfiction

Ages 9-13 / Grades 4-7

Guided Reading: U

ISBN: 9781896764825
Subjects
Character Education
> Strong Female Role Models

Language Arts
> Biography

History & Social Studies
> Canadian History

Health & Phys Ed
> Sports
Awards for Bobbie Rosenfeld: The Olympian Who Could Do Everything
2005 IODE Violet Downey Award Winner

2005 Canadian Jewish Book Award Winner

2004 Sydney Taylor Book Awards Honor Book - Association of Jewish Libraries

2004 Norma Fleck Award for Children's Non-Fiction Honour Book

2005 Golden Oak Award Finalist - Ontario Library Association's Forest of Reading

2005 Frances and Samuel Stein Memorial Award in Children's Literature Winner
Praise for Bobbie Rosenfeld: The Olympian Who Could Do Everything
"Dublin not only tells the story of Bobbie Rosenfeld but provides an impressive history of Canadian women's sports." - AJL Reviews - Association of Jewish Libraries
"In chronicling Rosenfeld's life for today's children, Dublin employs a tone and language which makes her story timeless." - Canadian Bookseller
"This reads as much as a social history of Ontario as biography, with Rosenfeld—woman, Jew and athlete—as a rallying point." - The Toronto Star
"A very enjoyable read about a woman whose humour, political savvy and inspiring athleticism should be known to students of all ages." - CM: Canadian Review of Materials
"This book can be read by children nine and up, but will also be enjoyed by adult fans of sports, history, and biography." - Quill & Quire