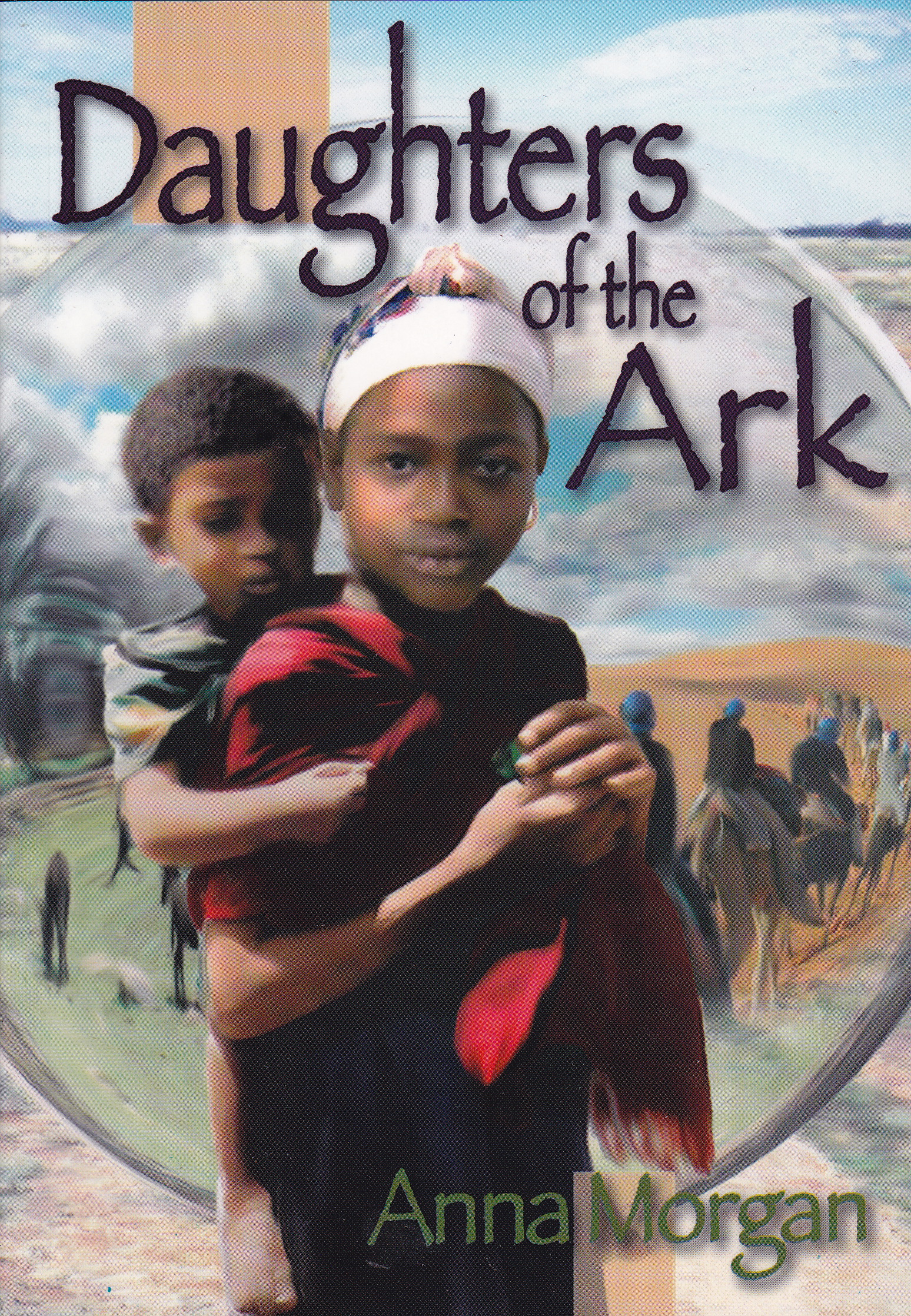 Daughters of the Ark
By Anna Morgan
Two girls thousands of years apart must face the same journey.
This historical-fiction novel features two girls, separated in time by thousands of years, who are forced to leave their homes and make a dangerous journey to an unknown land. As they journey towards new destinations - one to Axum, Ethiopia from Jerusalem, and the other back to Jerusalem from Ethiopia - they encounter adventure and overcome challenges as they become independent and self-reliant young women.
The story starts with Aleesha in 961 BCE as she and her family, descendants from the House of Israel, are sent from Jerusalem to join the Queen of Sheba in Ethiopia. Aleesha faces adventure and danger with great bravery and intelligence. Connecting her story to that of Debritu's, her distant descendant, is the tale of an emerald stolen from the ancient Holy Ark in King Solomon's Temple and brought to Ethiopia. Passed on from generation to generation, the precious stone comes under the care of Debritu.
The second part of the story is based on true events in 1984, as Debritu journeys with her two brothers through the treacherous mountains of Ethiopia and the deserts of the Sudan, where they must deal with bandits and famine before they ultimately reach Jerusalem, their new as well as ancestral home.
Based on the ancient and contemporary history of the Beyta Israel tribe, Daughters of the Ark weaves these tales together to create a suspenseful and meaningful novel for young readers from varied backgrounds and provides a unique opportunity to learn about people and locations not ordinarily written about for young audiences.
About the Author
Anna Morgan is a former staff reporter at The Canadian Jewish News. Her work has appeared in The Washington Post, The National Post and Toronto Life. A finalist for the National Magazine Award, Anna has written many articles about Ethiopian Jewry.
Product Information
Release: April 27, 2005

$9.95 Paperback

200 Pages

5.25 x 7.5

Children's Fiction

Ages 10-13 / Grades 5-8

Guided Reading: W

ISBN: 9781896764924
Subjects
Language Arts
> Historical Fiction

History & Social Studies
> Global Cultures

Reflecting Diversity
> Cultural & Ethnic Diversity
Praise for Daughters of the Ark
"A wonderful historical novel that is compassionate and breathtaking for teens and adults alike." - AJL Reviews - Association of Jewish Libraries
"[Daughters of the Ark] should engage young readers and promote much worthwhile discussion." - Deakin Review of Children's Literature