Franny and the Music Girl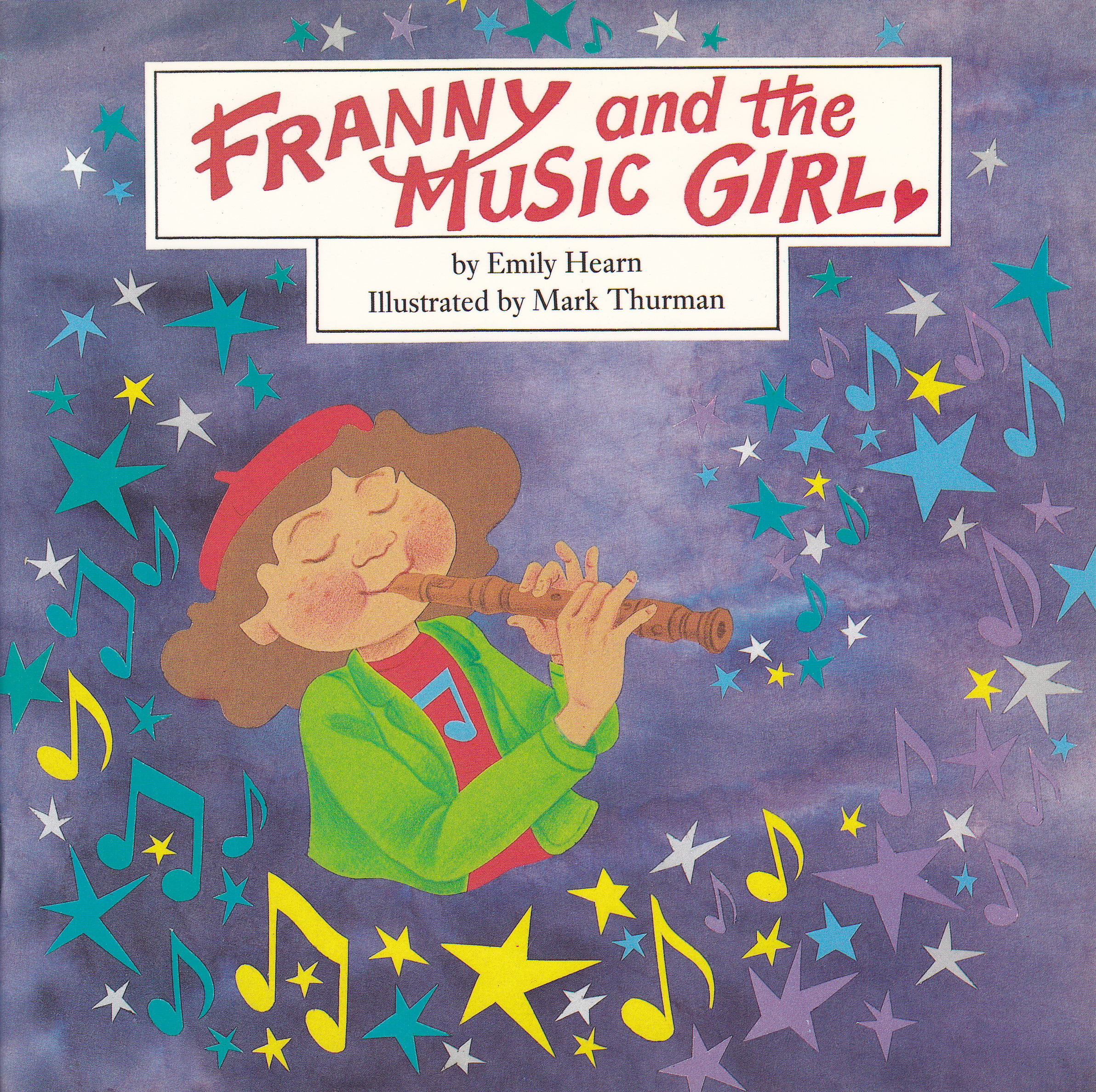 Franny and the Music Girl
Written by Emily Hearn and Illustrated by Mark Thurman
"Franny and the Music Girl features the irrepressible, energetic girl who also happens to be in a wheelchair... the illustrations are colourful, lively and effective." - Quill & Quire
Franny embraces life. She loves to move fast, play with her friends and explore her neighborhood looking for adventure. Like other children her age, she is happy, curious and vibrant. She also happens to use a wheelchair.
About the Author
Emily Hearn worked at the National Film Board, wrote programs on music, dance, and poetry for CBC Radio and the Polka Dot Door for TVO, and she wrote a natural history comic strip, "Mighty Mites" with artist Mark Thurman for OWL Magazine. She wrote several children's books, including Franny and the Music Girland Hattie Pearl Click Click, both published by Second Story Press. Emily also released two books of poetry: Grass of Green Moment and They look Like This To Me. She lived with her husband, Douglas Valleau, in downtown Toronto. Emily passed away in 2015.
About the Illustrator
Mark Thurman graduated from the Central Technical School Art Program in 1966, and has been a working artist since that time. He has worked as an illustrator, a designer and has shown as a gallery artist. He has taught life drawing anatomy and illustration/design at the Toronto School of Art, anatomy/figure drawing at OCAD, picture-book illustration and figure drawing at Central Technical School, and anatomy/figure drawing in the Classical Animation department at Sheridan College.
Product Information
Release: October 1, 1989

$5.95 Paperback

24 Pages

8 x 8

Children's Picture Book

Ages 5-8 / Grades K-3

ISBN: 9780929005034
Subjects
Character Education
> Empathy
> Self-Esteem

Reflecting Diversity
> Abilities