Laura Secord's Brave Walk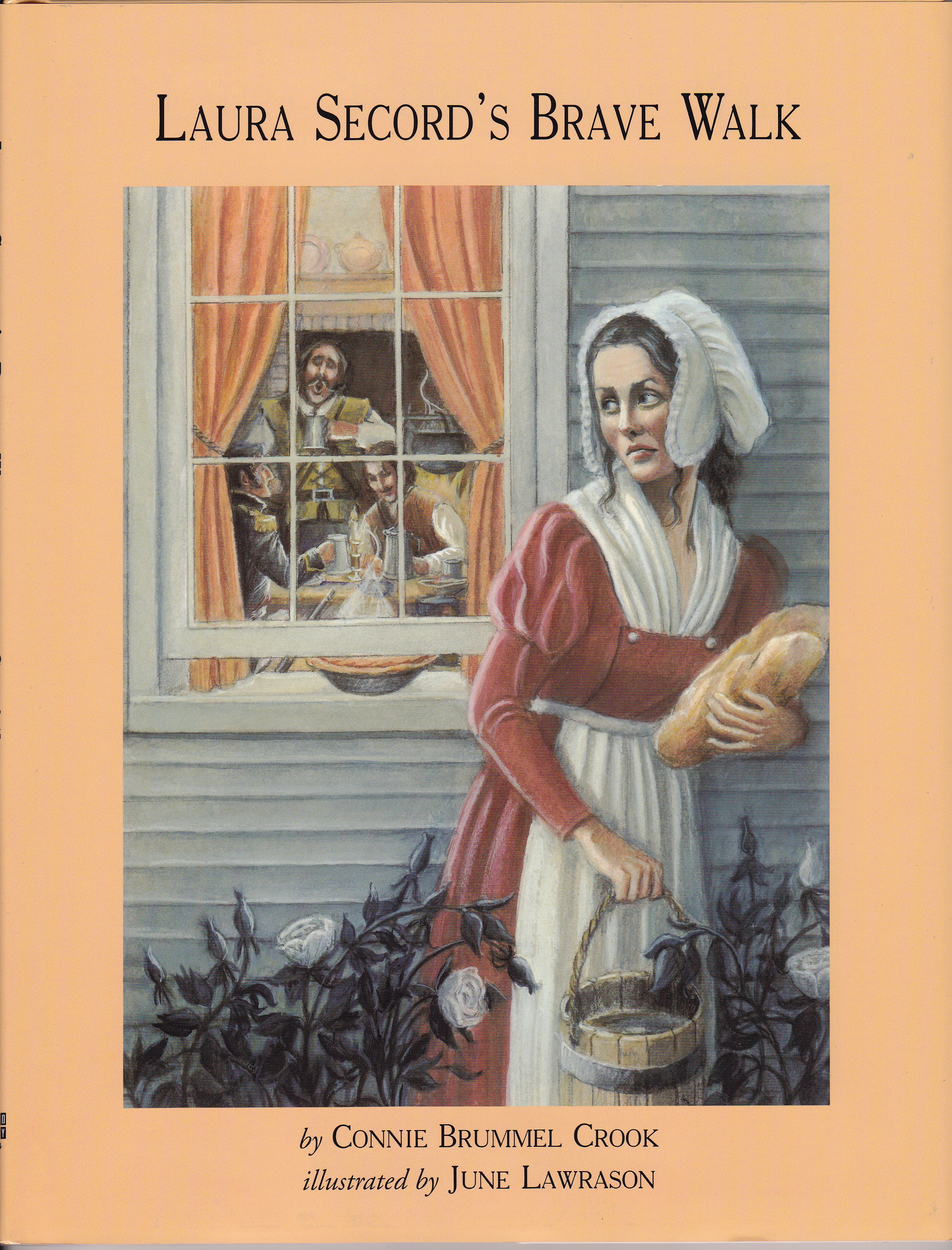 Laura Secord's Brave Walk
Written by Connie Brummel Crook and Illustrated by June Lawrason
Laura Secord was a true heroine. In 1812, she lived with her husband and children near Niagara Falls when war was declared between the United States and the British forces in the country now known as Canada. Her name remains legendary today because, after overhearing some news about an ambush that might change the course of the war, she walked for miles behind enemy lines on her way to warn of the attack.
Written as a picture book for readers 6 to 9, this inspiring work of historical fiction is beautifully illustrated in full color.
About the Author
Connie Brummel decided to write historical fiction in the hope of bringing to life our own North American heritage for students in the classroom.
About the Illustrator
A teacher of illustration for children's books at both the Ontario College of Art and Design and Ryerson University, June Lawrason has published several other books, including The Toymaker, Amanda's Bear and Zoo Food, and Sarah's Secret.
Product Information
Release: October 12, 2000

$19.95 Hardcover

24 Pages

8 x 10.5

Children's Picture Book

Ages 6-9 / Grades 1-4

Guided Reading: O

ISBN: 9781896764344
Subjects
Language Arts
> Biography
> Historical Fiction

History & Social Studies
> Canadian History
> War & Conflict
Praise
"A vivid rendering of Laura's brave feat during the War of 1812. One of the best things about this book is the context of home, husband, and children from which Laura operates. It makes an ordinary woman's heroism just that much more inspiring." - The Globe and Mail