Great Musicians from our First Nations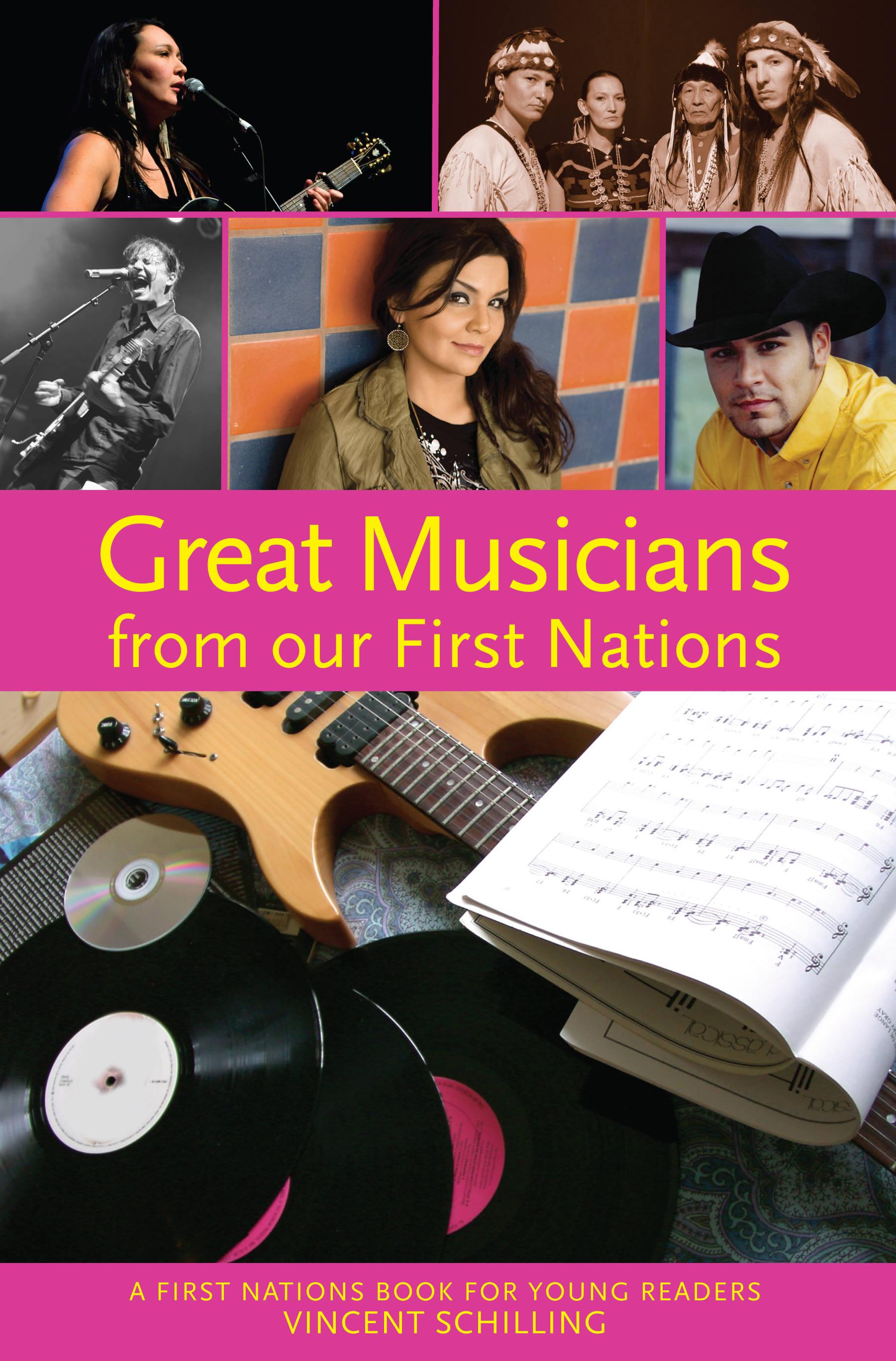 Great Musicians from our First Nations
By Vincent Schilling
Music is their passion. Follow the journeys of ten talented musicians from the Native community as they make their way to the top. All of them, whether their music is traditional drumming or mainstream rock, bring their own cultural traditions to their music.
Rising stars Shane Yellowbird and Crystal Shawanda are steeped in country music. The Blackfire band combines punk rock with Dine' music, while Four Rivers Drum has been drumming at powwows for more than fourteen years. Leela Gilday is an award-winning folk artist and Michael Bucher's music protects sacred sites. Contrast classical guitarist Gabriel Ayala with rock guitarist Mato Nanji and learn about the talents of jazz vocalist Jamie Coon and Native American flutist Mary Youngblood.
About the Author
Vincent Schilling is the author of three books in the First Nations Series for Young Readers. He is an enrolled member of the St. Regis Mohawk tribe and lives in Virginia Beach, USA.
Product Information
Release: March 1, 2010

$10.95 Paperback

128 Pages

6 x 9

Children's Nonfiction

Ages 9-13 / Grades 4-8

Guided Reading: X

ISBN: 9781897187760
Subjects
Language Arts
> Biography

History & Social Studies
> Canadian History

Reflecting Diversity
> First Nations & Indigenous Peoples

Music
Awards for Musicians from our First Nations
2010 Next Generation Indie Book Award Finalist
Praise for Musicians from our First Nations
"Each of the biographies paints an interesting portrait of the artists and groups. Schilling has done his research and taken the time to mould the information into biographies that are more than timelines." - Resource Links
"[Great Musicians from Our First Nations] is for anyone who has a dream, anyone who is experiencing difficult choices, anyone who is being discriminated against because of race. It addresses indigenous peoples around the world who face similar challenges. It is a book about hope, and perseverance, and making positive choices.... a very worthwhile addition to the growing number of books written by First Nations authors for First Nations children. Highly Recommended." - CM: Canadian Review of Materials