Sasha and the Wiggly Tooth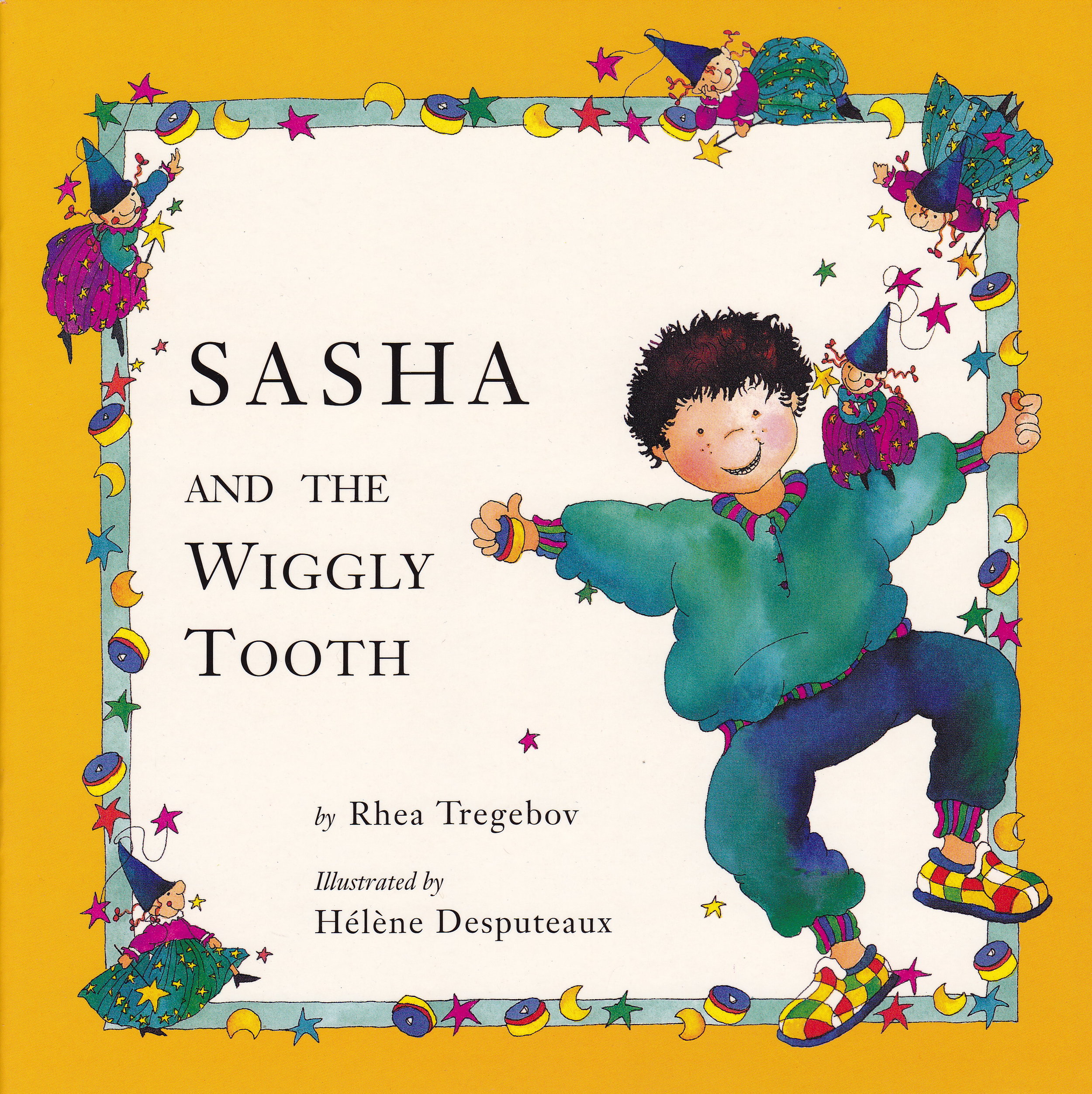 Sasha and the Wiggly Tooth
Written by Rhea Tregebov and Illustrated by Hélne Desputeaux
Sasha is the last of all of his friends to still have his baby teeth. So when one tooth becomes wiggly, he is excited, curious and also a little bit worried. After politely dismissing all efforts to help the tooth fall out, Sasha is astounded when he swallows the tooth accidentally. With humor and sensitivity, this beautifully illustrated picture book deals with a universal rite of passage experienced by all children.
About the Author
Rhea Tregebov's books for children have been recommended in A Guide to Canadian Children's Books as well CBC Radio's Children's Literature Panel. She has written five children's picture books, three in the "Sasha" series, which feature her son as the hero. Her books have been translated into French and Danish. She has also written six collections of poetry for adults. She lives in Vancouver where she teaches Creative Writing at the University of British Columbia.
About the Illustrator
Hélène Desputeaux has illustrated dozens of books including two Robert Munsch picture books and the "Caillou" series. She and partner Michel Aubin run their own production house, Desputeaux + Aubin in Quebec.
Product Information
Release: September 15, 1993

$7.95 Paperback

24 Pages

8.5 x 8.5

Children's Picture Book

Ages 5-8 / Grades K-3

Guided Reading: K

ISBN: 9780929005508