The Smart Princess: And Other Deaf Tales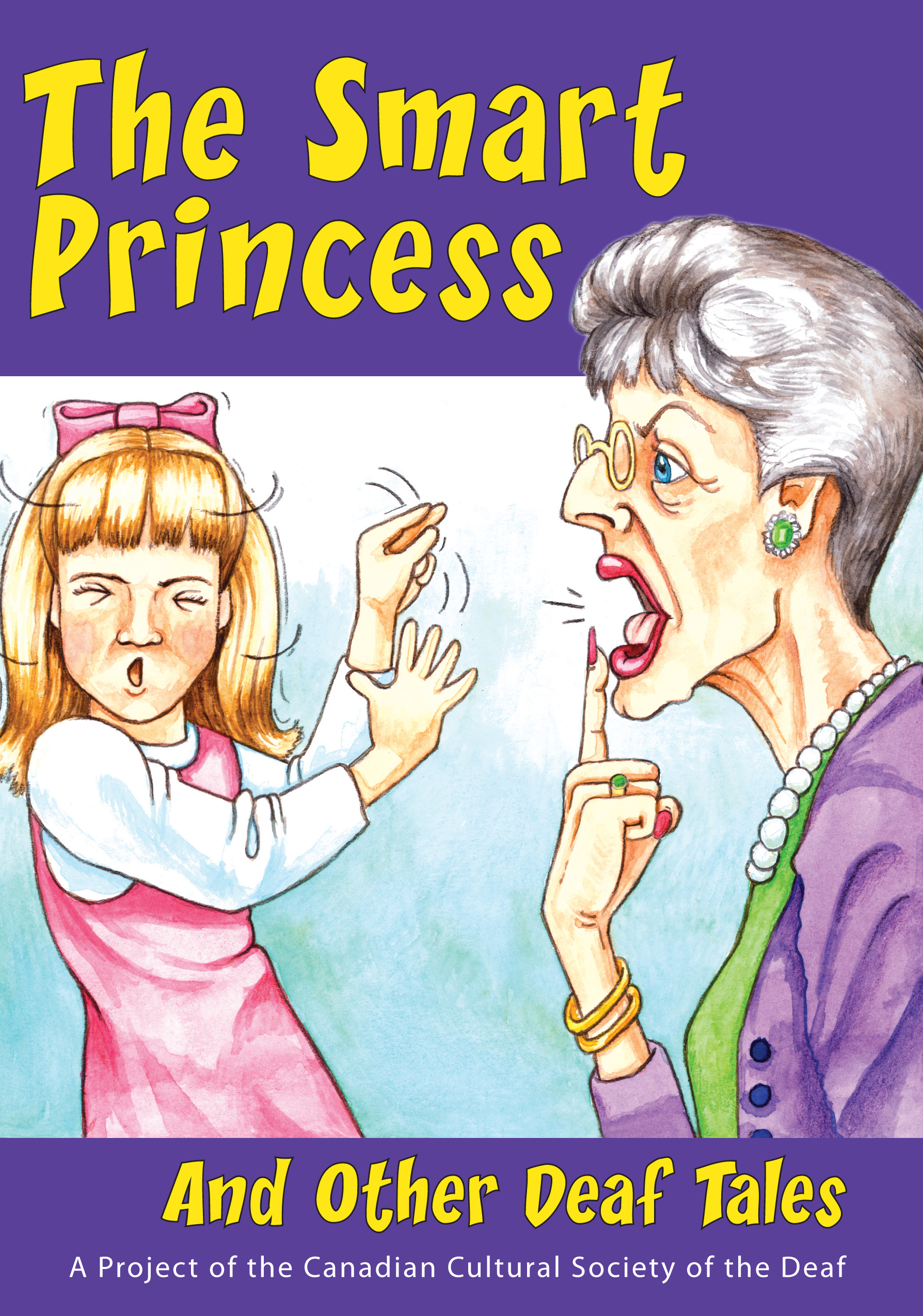 The Smart Princess: And Other Deaf Tales
A project of the Canadian Cultural Society of the Deaf
A unique and much-needed collection, The Smart Princess takes readers inside the fantasies, dreams and disappointments of young people who are Deaf.
This book is written and illustrated by winners of a national competition, the Ladder Awards, organized by the Canadian Cultural Society of the Deaf. In one tale, a princess runs away when her intolerant aunt does not allow her to sign. Another story looks at the experience of a Deaf child at a hearing school. Two strangers, one giant and one tiny, become friends despite their difficulties in seeing each other sign.
About the Organization
The Canadian Cultural Society of the Deaf (CCSD) is the only national cultural organization for Deaf Canadians across Canada. A non-profit organization with a membership of over 450,000 Canadians, CCSD preserves and advances the performing arts, literature, history, visual arts and heritage resources of the Canadian Deaf community. All the authors and illustrators are winners of The Ladder Awards, a competition held for members of the Deaf community. They were selected from across Canada.
Product Information
Release: October 31, 2006
$9.95 Paperback
40 Pages
6 x 8.5
Children's Fiction
Ages 7-9 / Grades 3-4
Guided Reading: O
ISBN: 9781896764900
Subjects
Character Education
> Empathy
Language Arts
> Short Stories
Reflecting Diversity
> Abilities
Praise
"The stories are all written with a keen awareness of the senses and capture the imagination with vivid detail." - Resource Links