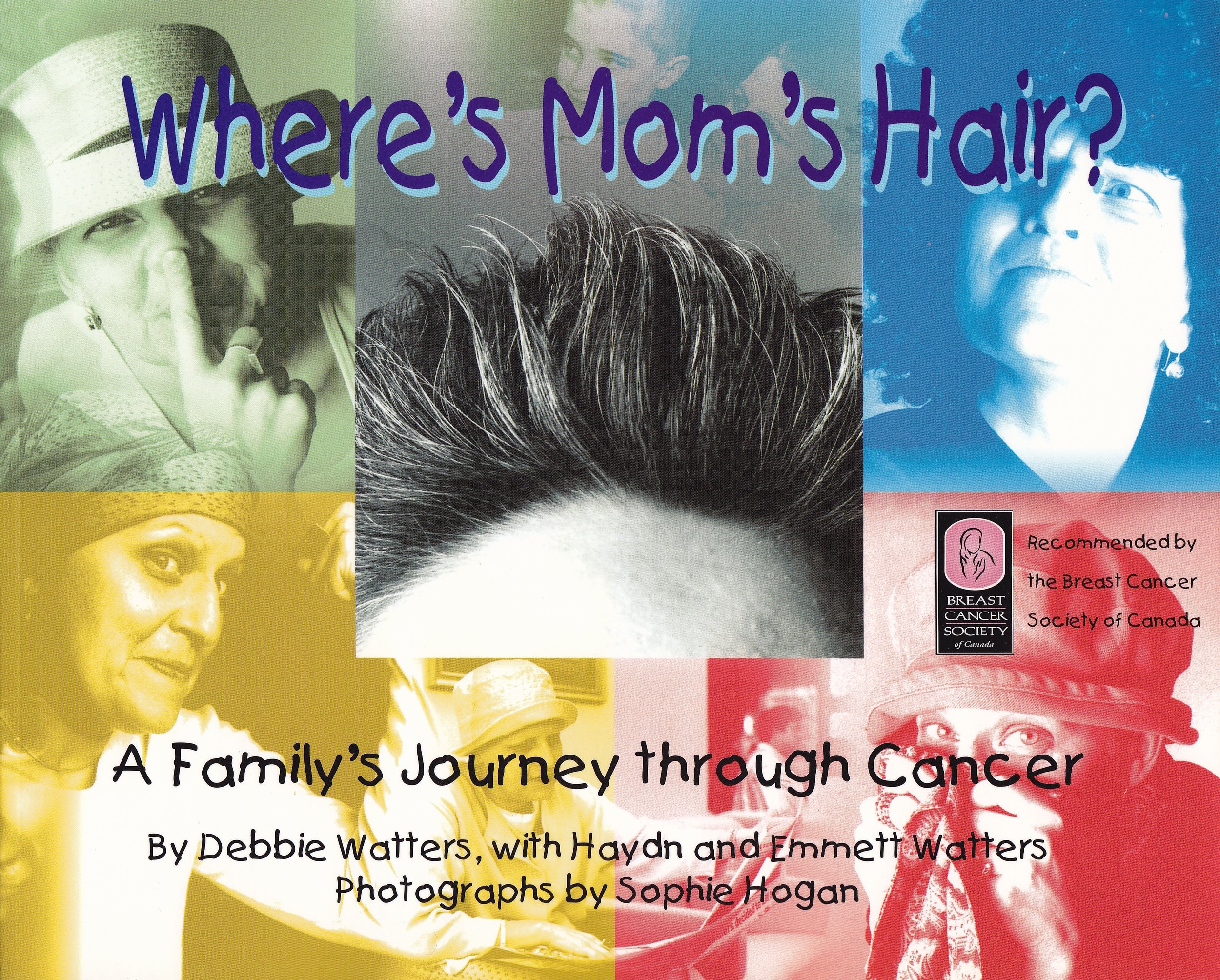 Where's Mom's Hair?
Written by Debbie Watters and Photographs by Sophie Hogan
A compassionate and gentle look at a family's journey through cancer.
Where's Mom's Hair is a touching real-life story about cancer treatment told from the perspective of the patient's family, in particular her two sons ages 8 and 9. Touching and humorous black-and-white photographs follow Mom (Debbie) as she and her family go through each step of fighting cancer—including a huge hair-shaving party.
This personal journey highlights the kinds of questions children have when a loved one gets cancer in a way that provides clear and non-frightening answers. A perfect book to help parents, family, friends, teachers, counsellors and all adults assist children in understanding what is happening during treatments.
About the Author
Debbie Watters is a primary and Early Literacy teacher in Elora, Ontario. After being diagnosed with cancer, Debbie took a year off and wrote a one woman comedy show and Where's Mom's Hair?. She has performed her show widely for breast cancer associations, raising thousands of dollars for research and care.
About the Photographer
Sophie Hogan is a professional photographer living in southern Ontario. Her work has been exhibited throughout Canada in Toronto, Winnipeg and St. John's.
Product Information
Release: February 25, 2005

$14.95 Paperback

32 Pages

11 x 9

Children's Nonfiction

Ages 6-10 / Grades 2-5

Guided Reading: M

ISBN: 9781896764948
Subjects
Health & Phys Ed
> Dealing with Illness

Cancer
Praise for Where's Mom's Hair?
"For a young child, the loss of hair of a parent or loved one may be the most obvious visible effect of cancer. By looking at mom's cancer through her children's eyes, this book should prove to be a useful tool for any family in a similar situation. This book would be at home in both public and school libraries." - Canadian Children's Book News
"This funny, tender book domesticates the feral beast that is cancer in the minds of both children and adults." - The Globe and Mail
"The often humorous black and white photos are worth a thousand words; this book is a great example of visual literacy." - ETFO Voice (Elementary Teachers' Federation of Ontario)