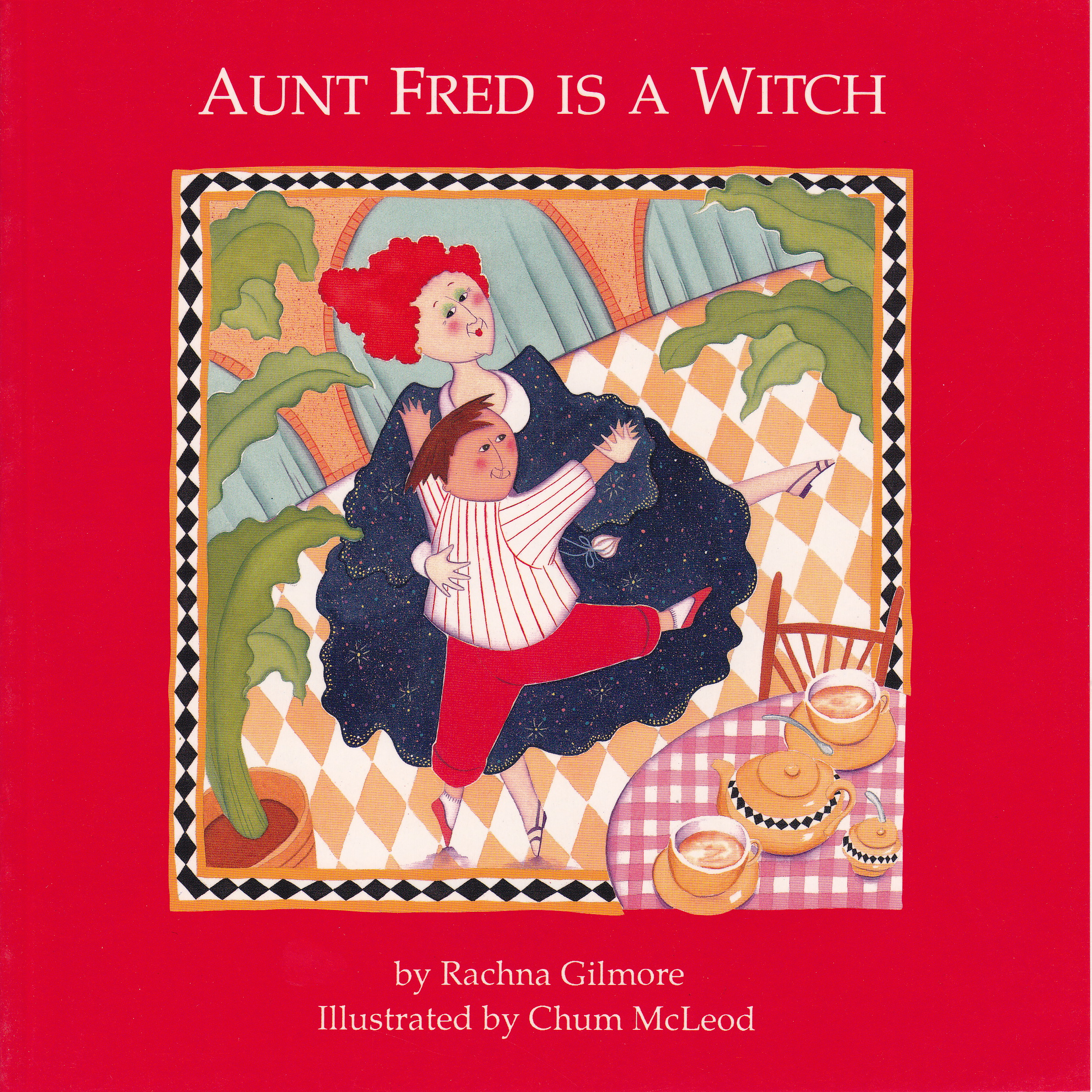 Aunt Fred is a Witch
Written by Rachna Gilmore and Illustrated by Chum McLeod
Leila is about to spend a weekend with her Aunt Fred, whom everyone says is a witch. When the adults leave, Aunt Fred puts on a wild outfit and scoops Leila up onto her motorcycle. After a spectacular day, Leila forgets that Aunt Fred is supposed to be a witch. But a bedtime drink makes her wonder... is Aunt Fred trying to hex her?
About the Author
Born in India, Rachna Gilmore has lived in London, England, and Prince Edward Island. She now lives in Ottawa where she continues to plark (play, work, lark) at her writing, dreaming up weird and wonder-filled tales.
About the Illustrator
Chum McLeod is the illustrator of Business in Bangkok, Belfry Bat the Scaredy Cat, and Aunt Fred is a Witch. She lives in Barrie, Ontario.
Product Information
Release: August 1, 1991

$5.95 Paperback

24 Pages

8 x 8

Children's Picture Book

Ages 5-8 / Grades K-3

Guided Reading: M

ISBN: 9780929005232
Subjects
Character Education
> Empathy
> Friendship & Family