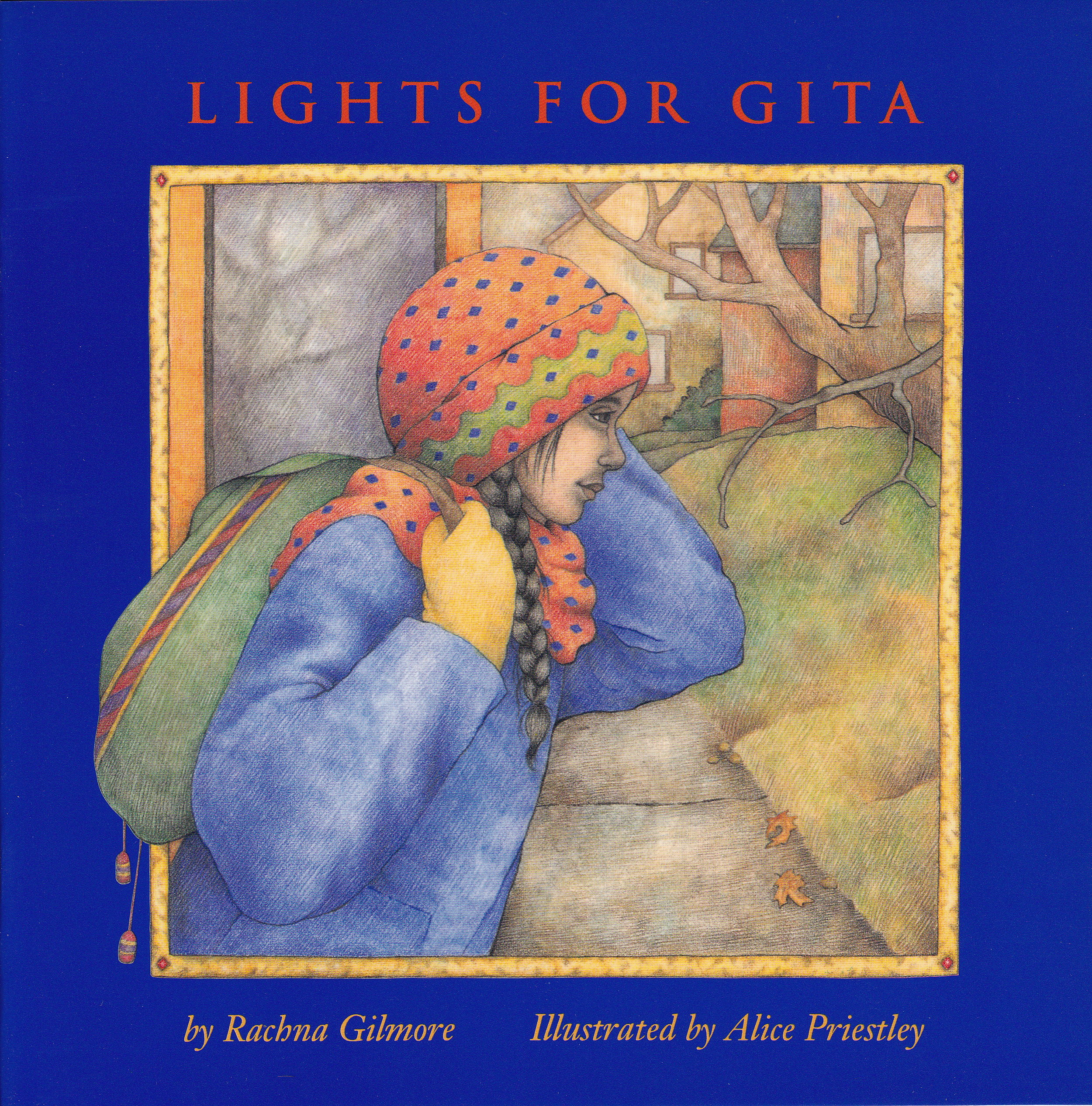 Lights for Gita
Written by Rachna Gilmore and Illustrated by Alice Priestley
Gita's family has only recently emigrated from India. Although she misses her relatives and friends, she has already made some friends in her new home. Today, she is looking forward to her favourite holiday Divali, a festival of lights with fireworks, laughter and exchanges of sweets. But Gita's plans soon fall apart and she becomes homesick and sad. Children from all backgrounds will love this warm and caring story.
About the Author
Born in India, Rachna Gilmore has lived in London, England, and Prince Edward Island. She now lives in Ottawa where she continues to plark (play, work, lark) at her writing, dreaming up weird and wonder-filled tales.
About the Illustrator
Alice Priestley has illustrated numerous books including five other children's stories. Out on the Ice in the Middle of the Bay was shortlisted for a Mr. Christie Book Award and the Amelia Frances Gibbon Award. Her other books include Winning the Girl of the Sea, The Watcher, Clouds on the Mountain and Someone's Reading This Book. She lives in Toronto with her husband and children.
Product Information
Release: September 22, 1994

$7.95 Paperback

24 Pages

8.5 x 8.5

Children's Picture Book

Ages 5-8 / Grades K-3

ISBN: 9780929005614
Subjects
Character Education
> Empathy
> Friendship & Family

History & Social Studies
> Global Cultures
> Holidays & Celebrations

Reflecting Diversity
> Cultural & Ethnic Diversity