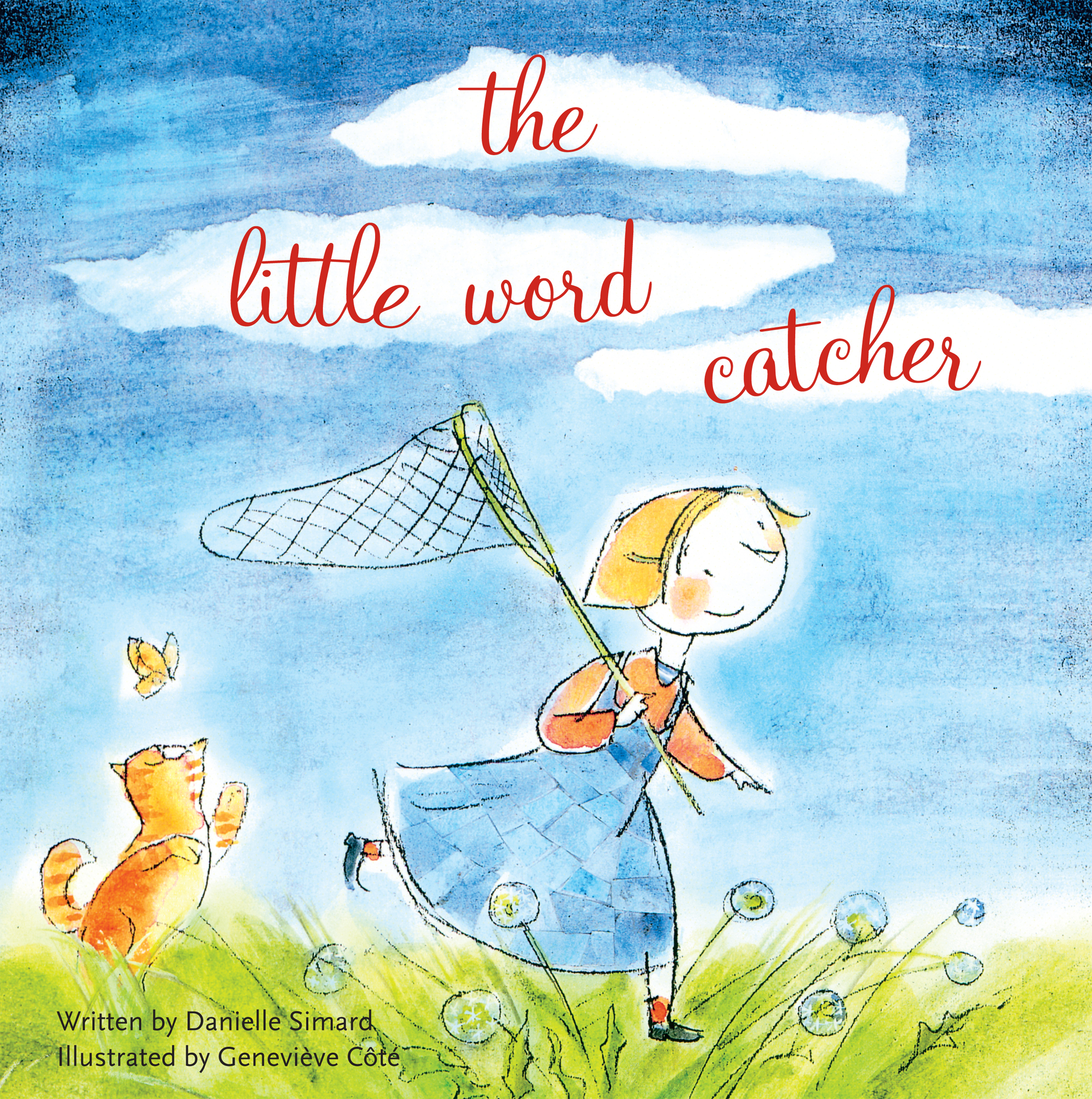 The Little Word Catcher
Written by Danielle Simard and Illustrated by Geneviève Côté
Elise's grandmother needs help finding her words.
Elise wonders why her grandmother's words keep escaping her. Do they fly off to play tricks on her? Elise's grandmother used to know many marvellous words, but now she seems to be losing them all the time. Can Elise help her by catching them, like butterflies in a net?
This award-winning picture book offers a gentle exploration of the effects of Alzheimers on the relationships in a family, and the special bond it creates between a grandmother and her granddaughter. By the end, Elise comes to believe that her grandmother has used up all her words and has passed them on to her, as a gift.
About the Author
Danielle Simard has always wanted to write and illustrate books for children. She already has created almost fifty of them, winning many awards and prizes, including the Governor General's Award. Danielle loves visiting schools and libraries, talking to the young people who read her books. She lives in Mercier, Quebec.
About the Illustrator
Geneviève Côté has been drawing since she was a child. Today, her illustrations are full of mystery and charm and have been used not only in children's books, but in prizewinning projects for adults as well. Her illustrations for The Little Word Catcher earned her the Governor General's Award for illustration (2007). Geneviève has also written two books. She lives in Montréal.
Product Information
Release: September 1, 2008

$14.95 Hardcover with Jacket

24 Pages

8.5 x 8.5

Children's Picture Book

Ages 5-8 / Grades 1-4

Guided Reading: N

ISBN: 9781897187449
Subjects
Character Education
> Empathy
> Friendship & Family

Health & Phys Ed
> Dealing with Illness
Awards
2007 Governor General's Award for Illustration (French Language) Winner
Praise for The Little Word Catcher
"Danielle Simard has eloquently captured the whimsy of a child testing and considering a variety of answers to a puzzle. Gently told and beautifully illustrated and with an ending that is both believable and reassuring, The Little Word Catcher
will offer a way to open conversations about Alzheimer's in a supportive manner. Highly recommended." - CM: Canadian Review of Materials
"This is an excellent book for Primary and Junior classrooms.... The subject matter is handled with a sensitivity and depth that will likely promote further discussion among children and their teachers or parents." - Professionally Speaking (The Magazine of the Ontario College of Teachers)
"A finely developed tool to assist children and families in understanding and accepting the erosions of Alzheimer's disease in a beloved, familiar, mature mind and psyche." - The Midwest Book Review
"We are dazzled by the refinement and intelligence of the illustrations by Geneviève Côté, and by the simple and effective layout. The use of space and the addition of white reinforce the emotion. The technique of successive, reworked photocopies creates a muted, blurry effect that poignantly translates the fading and gradual loss of memory." - Governor General's Award for Illustration jury