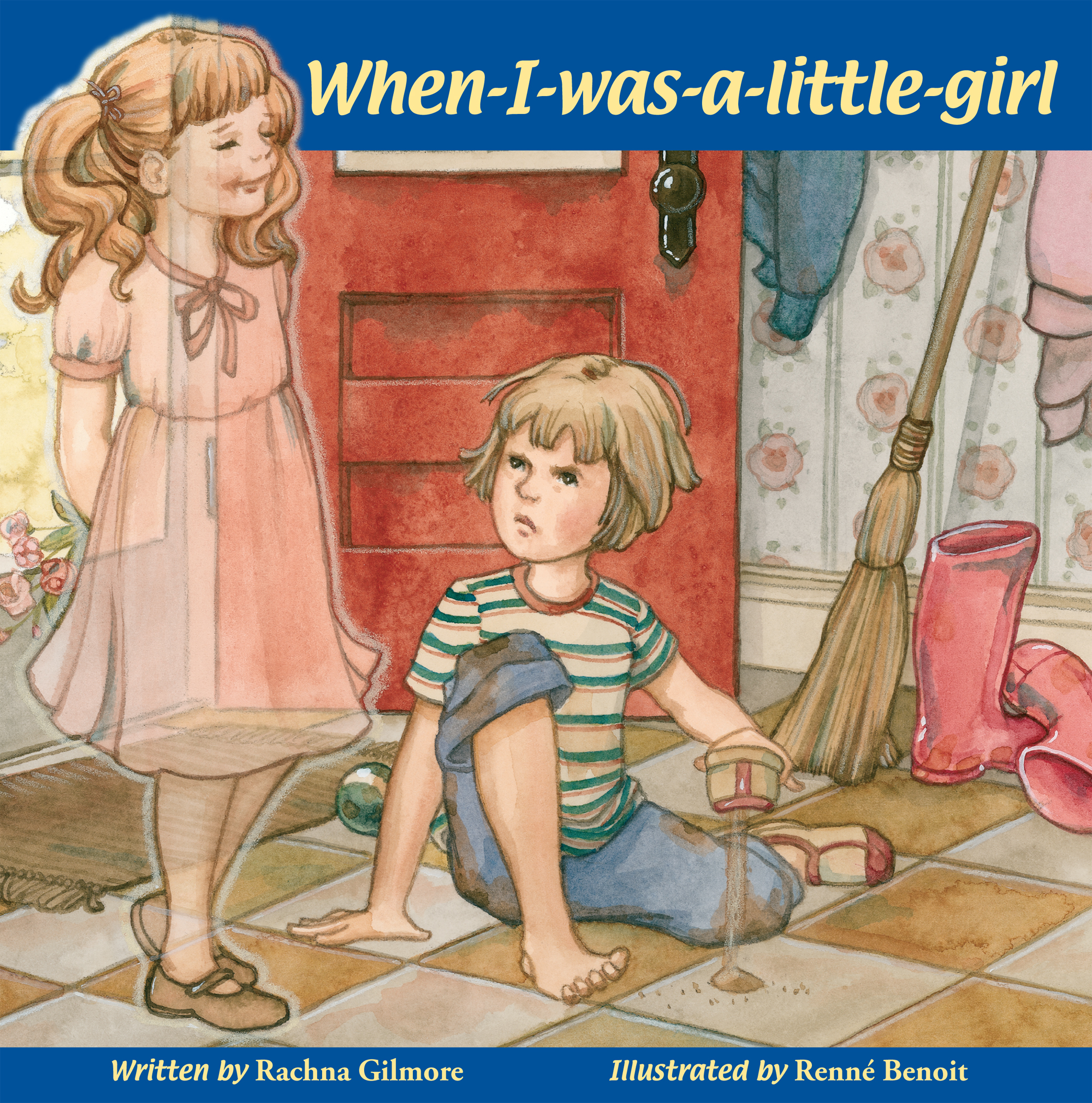 When-I-was-a-little-girl
Written by Rachna Gilmore and Illustrated by Renné Benoit
A delightful romp for the young and young-at-heart.
"When I was your age, I never got so muddy jumping in puddles!" If that sounds familiar, you're bound to understand poor Lisabeth. She can't seem to do anything that measures up to the smug, perfect little ghost called When-I-was-a-little-girl. Lisabeth's just "too messy," "too picky," and altogether "too real" to compete!
About the Author
Born in India, Rachna Gilmore has lived in London, England, and Prince Edward Island. She now lives in Ottawa where she continues to plark (play, work, lark) at her writing, dreaming up weird and wonder-filled tales.
About the Illustrator
Renné Benoit has been drawing pictures since she could hold a crayon. She now works out of her home studio in Southern Ontario. Her recent work includes When-I-was-a-little-girl by Rachna Gilmore and Goodbye to Griffith Street by Marilynn Reynolds, which was shortlisted for the Amelia Frances Howard-Gibbon award, and won the Christie Harris Illustrated Children's Literature Prize in 2005.
Product Information
Release: October 15, 2011

15.95 Hardcover

24 Pages

8.5 x 8.5

Children's Picture Book

Ages 4-7 / Grades K-2

ISBN: 9781897187128
Subjects
Character Education
> Empathy
> Friendship & Family
Praise
"The story is simple, and its sweetly humourous message will amuse parents as well as children." - Quill & Quire