The Courage To Change: A Teen Survival Guide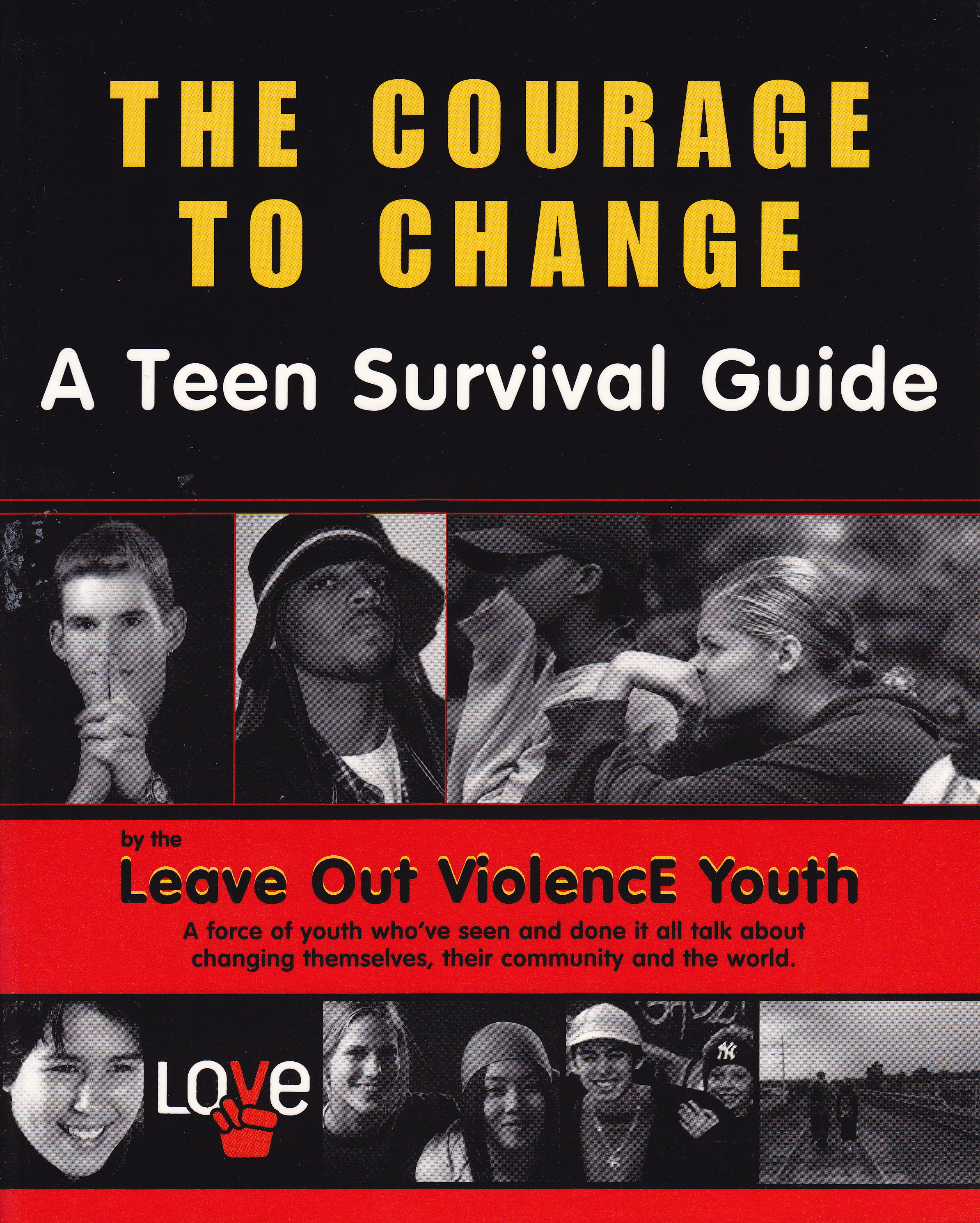 The Courage To Change: A Teen Survival Guide
By the Leave Out ViolencE Youth and Compiled by Brenda Proulx
Teens talking to teens in a powerful book where formerly violent young people speak out to their peers.
Not all teenagers start out with the skills and experience to make appropriate choices. Yet through bravery, perseverance and the willingness of someone to listen, many have discovered creative ways to initiate positive change in their lives.
The Courage to Change: A Teen Survival Guide is unique compilation of real-life stories and striking black-and-white photographs by formerly violent teens. They grapple with issues of bullying, neglect, self-image, domestic violence and sexual abuse that are sometimes compounded by drug abuse and criminal behavior. Their stories provide rare insight into the treacherous journey through teen life.
Ideal for schools, the concluding chapters provide both insights by adults/experts and questions teachers can use to explore the various issues in their classrooms.
About the Organization
Leave Out ViolencE (L.O.V.E.) is a not-for-profit organization dedicated to the reduction of youth violence across Canada. Currently, they are working in schools in Ontario, Quebec, British Columbia and Nova Scotia. The young people who have written this book continue to promote non-violence among their peers.
Product Information
Release: September 20, 2001
$19.95 Paperback
178 Pages
8 x 10
Teen Nonfiction
Ages 13-18 / Grades 8-12
ISBN: 9781896764412
Subjects
Character Education
> Bullying
> Empathy
> Self-Esteem
Health & Phys Ed
> Abuse